Hard to believe just yesterday the Gorge was well over 90 and dead until midafternoon while at dawn today it was in the 50's with gusts into the 30's.
And our Weatherflow meteorologists are limited to words to describe the upper trough at ≈18,000 feet that is behind this weather event. So let me introduce you to Mr. Upper Trough.
The top image shows the winds at 500 MB which are roughly 18,000 feet aloft. Notice how April's forecast mentions the upper trough impacting today's marine layer and winds. The blue arrows show the upper trough coming over the Gorge this morning.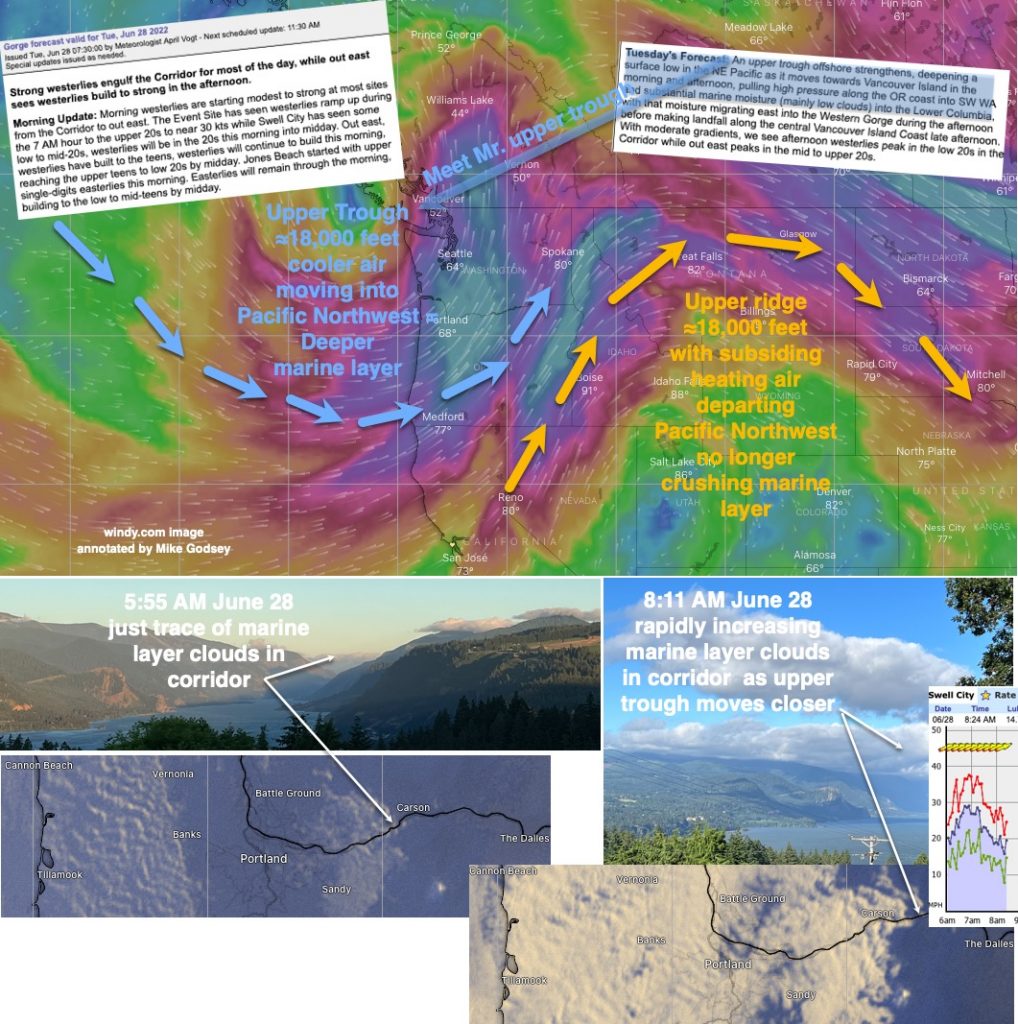 These winds circle the world with cold air to their north and warm air to their south. As they circumnavigate the world they form waves. The northward extending waves are called upper ridges. While waves extending south are called troughs. These waves help control our surface temperatures and they also impact the surface lows and highs that produce our surface winds.
This graphic shows how the incoming upper trough rapidly changed our wind and the Gorge marine layer clouds this morning. Notice how the very strong winds in the corridor dropped as the marine layer clouds came overhead.