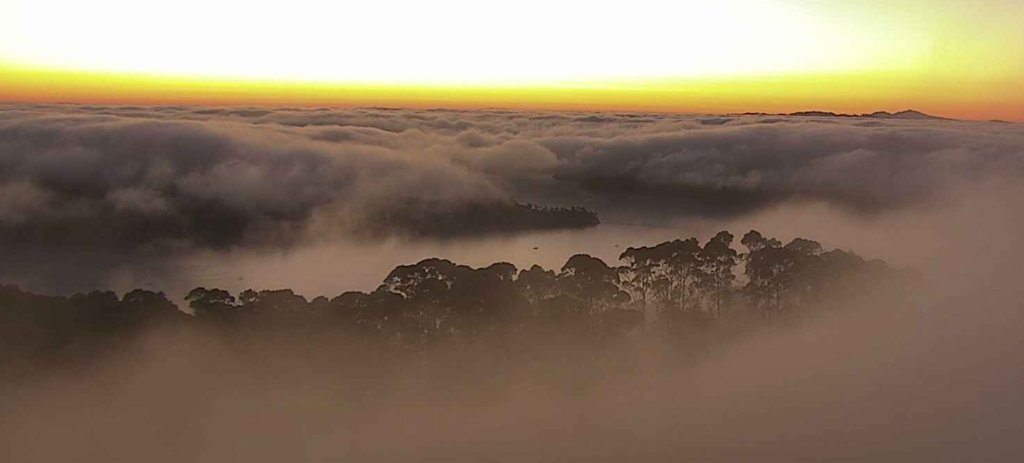 This image shows how the highest available resolution model handles the Hwy. 92 Gap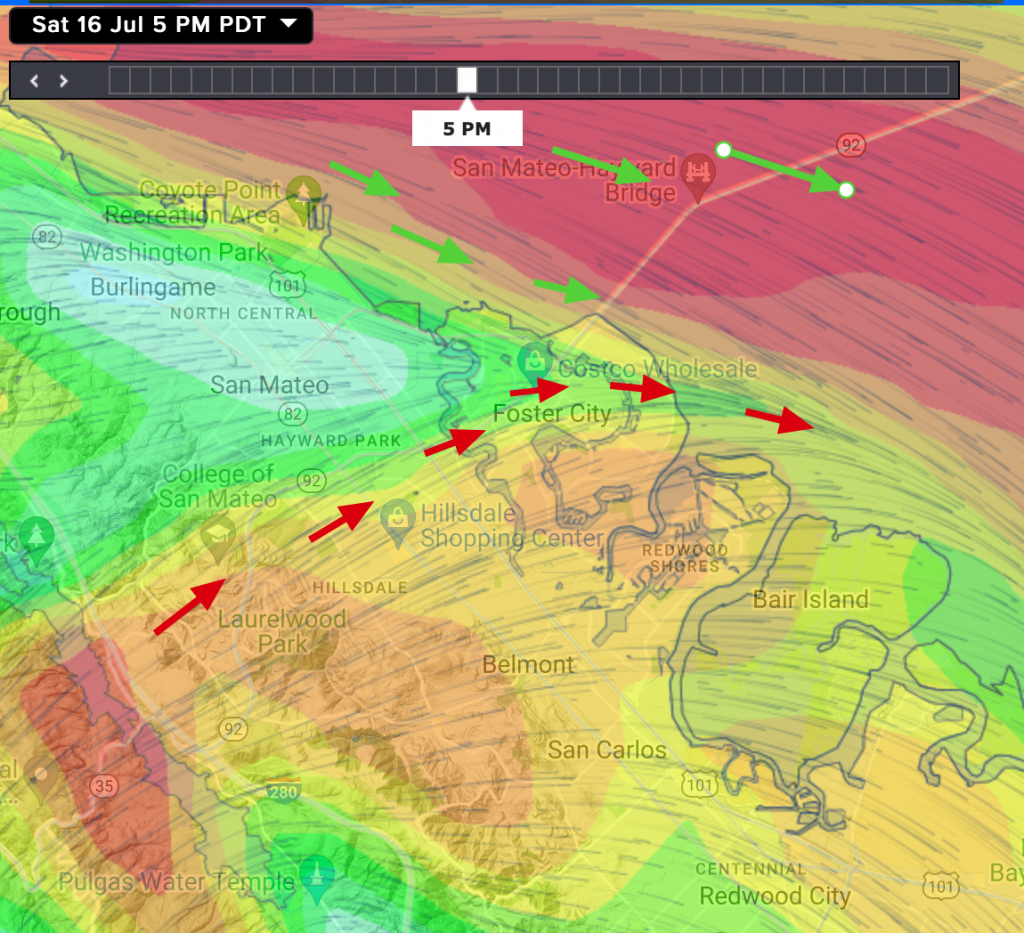 are WSW wind flow vs the San Bruno Gap WNW flow. So, it looks like a good day inside.
The problem is that the models resolution is 1 km and that is less than the distance between the battleline and the launch sites.
I will be watching the empirical info.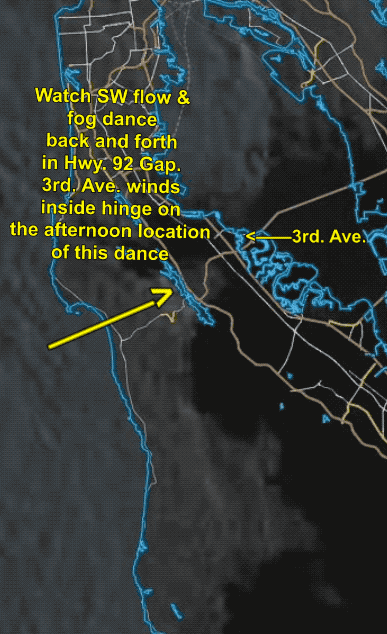 especially the fog dance in the gap and the pressure gradient winds towards the Altamont Pass towards Stockton to try to refine the forecast. Mike