by Mike Godsey, mike@iwindsurf.com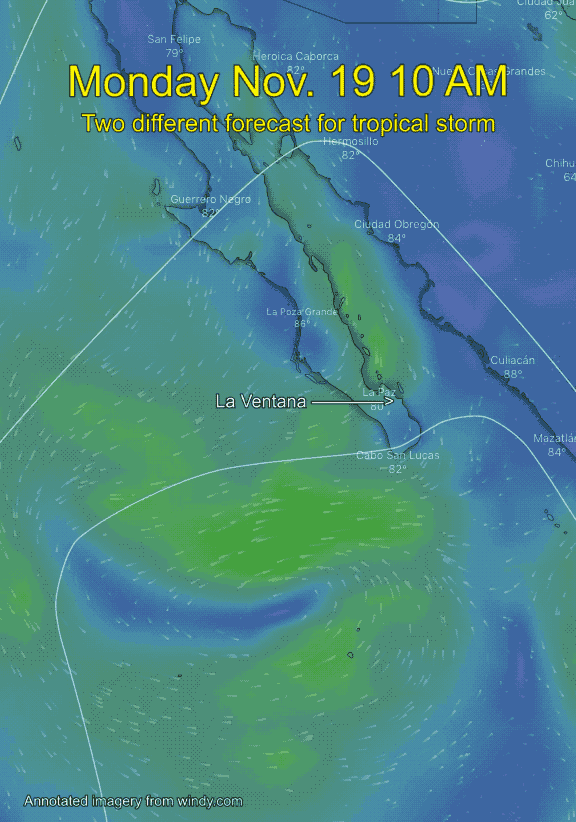 Since I wrote this blog yesterday all the models have agreed that the storm is likely to impact Baja's East Cape.
Ever wondered why do you see really vague forecasts like this Baja Forecast today?
"Some models have is just wobbling around south of Los Cabos and dying. But the ECMWF European models, which does a very good job on storms, has the unnamed storm coming close enough to Cabo to send significant rain to Baja's East Cape especially in the mountains.
If this happens we could see GUSTY SE winds to the mid 20's and significant rain especially towards Los Barriles. If you are camped in an arroyo be ready to move fast and follow the forecasts carefully. Remember that even if it does not rain on the coast heavy rain in the mountains can send a sudden mass of water down arroyos."
This animation shows how radically different the GFS and ECMWF forecasts are for the next few day regarding this tropical storm.