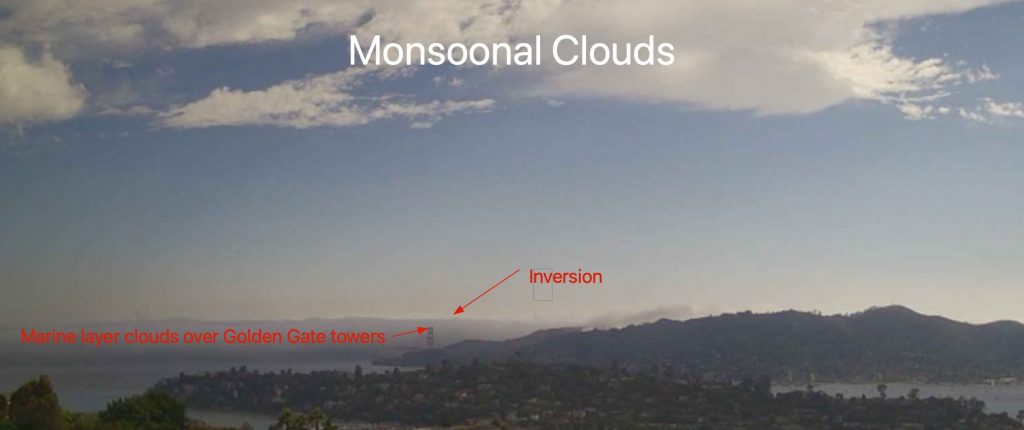 Today the Bay Area saw a combo of dense marine layer clouds streaming through the Golden Gate while far aloft monsoonal type clouds and moisture cruised over much of California and the Pacific Northwest.
This was an atypical event that this NWS discussion captures nicely.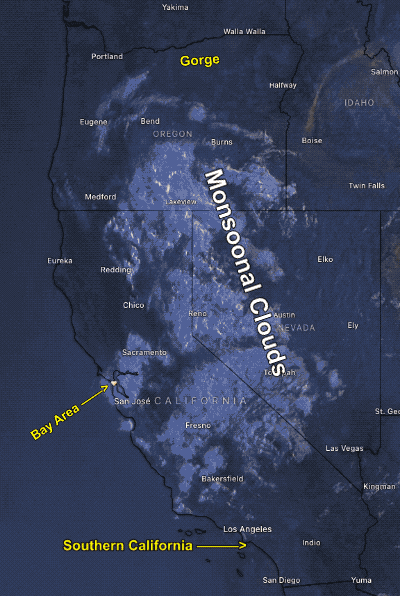 "NWS SFO Area Forecast Discussion: As of 11:05am Wednesday… for the 18Z TAFs. High clouds with isolated to scattered low to mid clouds as occasional showers move from south to north across the region. Thus far this morning, much of the lighting has been cloud to cloud, but we have had a few cloud-to-ground strikes. Have been monitoring the trajectory and have not seen a line of potential thunderstorm activity aimed towards KSFO so have held off on issuing an AWW for lightning, but will be monitoring this afternoon in case that changes. Expect occasional showers with isolated thunderstorms to continue into early afternoon and then diminish after 21Z."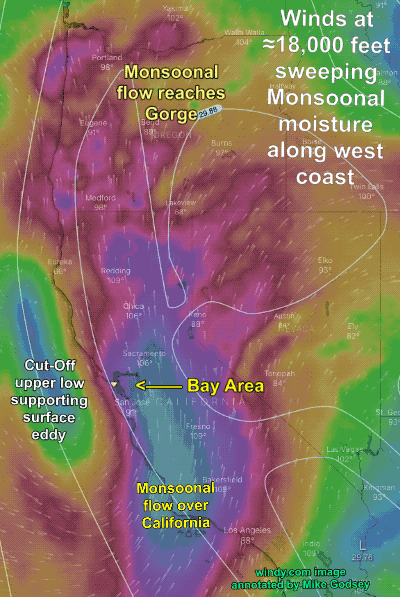 Usually, Monsoonal Clouds are comprised of moisture from the Sea of Cortez or the Gulf of Mexico that is swept up by an upper high pressure over the western USA.
In this case, all the high clouds were swept over us came from a Cut-Off upper low at ≈18,000 feet just west of California. It was this same Cut-Off upper low that kept a surface eddy just west of Northern California spinning all day bringing southerly winds to the coast. This imagery illustrates this process.