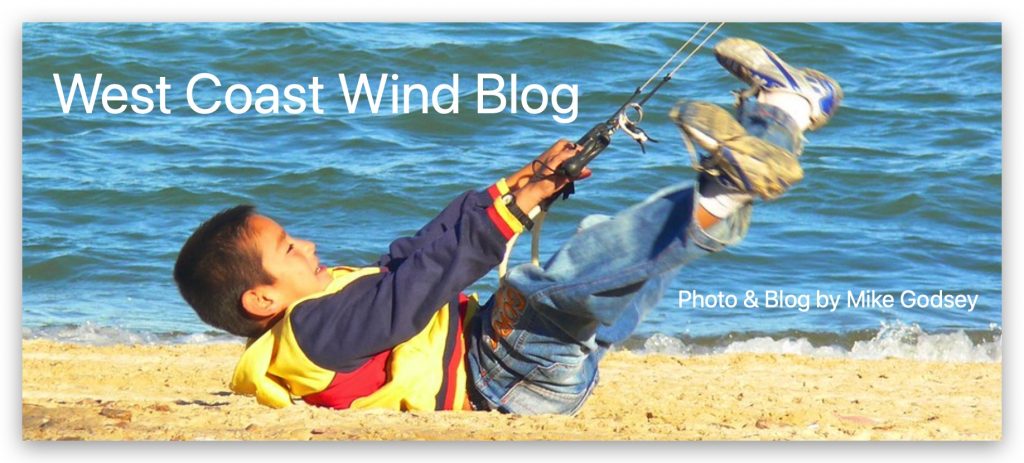 If the multimodel ensemble forecast for spare clouds today, Wednesday,

Nov. 30, is correct we should see good heating in the Los Planes Valley inland of La Ventana.
This heating is critical to get the winds to the beach since most of our large scale breeeze today is NNW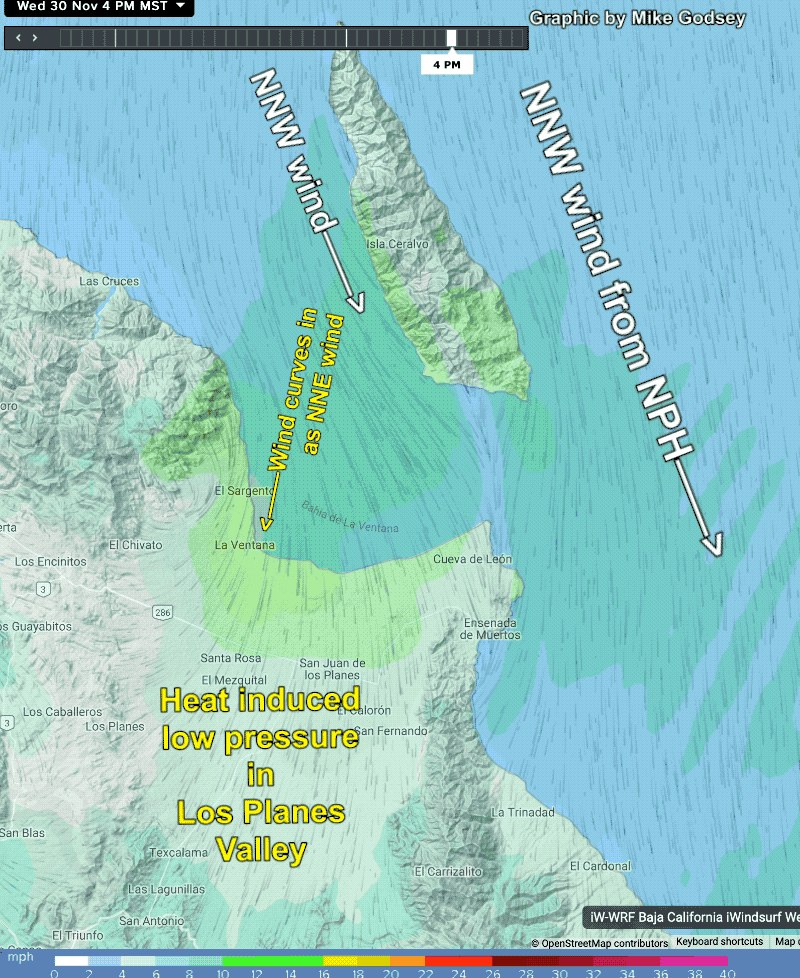 wind from the North Pacific High west of Baja.
These slightly side-offshore winds barely make it to the beach unless the local pressure gradient turns them into NNE winds.
This model output shows how this local pressure gradient causes that NNW wind to curve into NNE beach winds.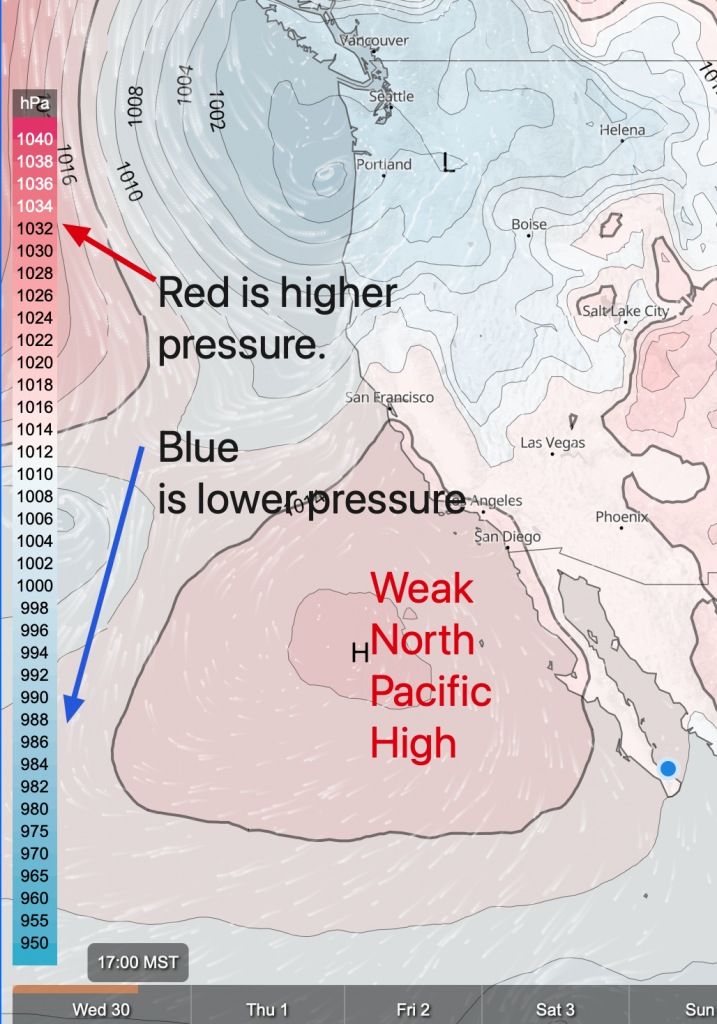 At the bottom is the imagery of the tiny North Pacific High that is making today's NNW winds in the Sea of Cortez.
This high pressure will be our main source of large-scale wind for the next 4-5 days