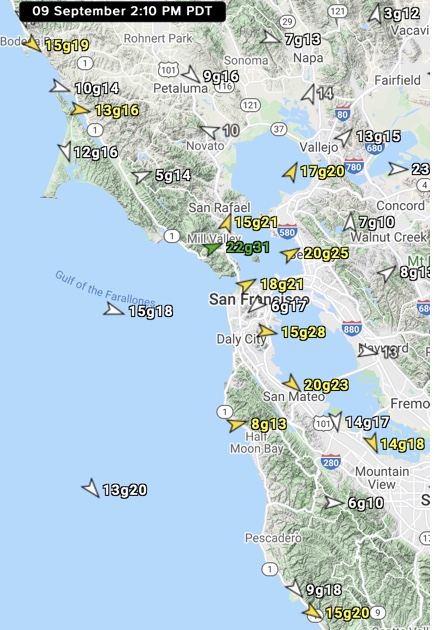 by Mike Godsey
Have you noticed? The NW ocean winds are becoming more common this late summer into fall for Southern California and the San Francisco Bay Area? While the Columbia Rivers winds are a mere shadow of their summertime strength. So what causes these seasonal changes in the winds?
The North Pacific High, a huge high-pressure zone that lives in the area between the west coast and Hawaii is a prime factor in the west coast winds as well as the trade winds of Hawaii.
Basically, the North Pacific High spends most of the winter SW of Baja and then in the spring, the NPH drifts northward after each passing storm. And as spring passes and winter storms fade the North Pacific High becomes a temporary resident first off Southern California, then off the Central California coast then off the Bay Area and finally becomes a full summertime resident west of the Gorge.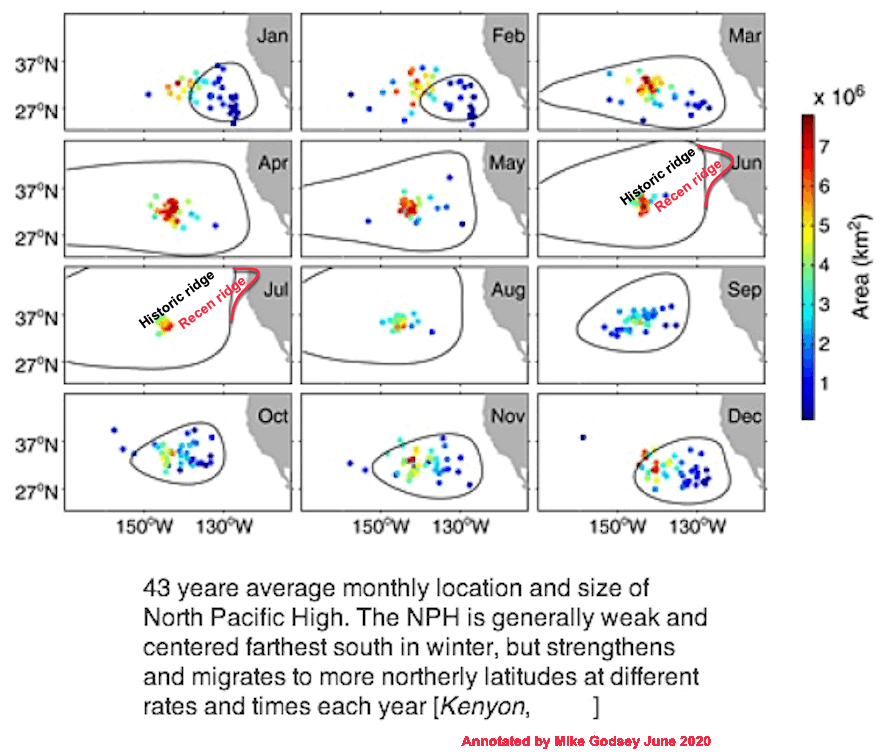 You can see these seasonal changes over the last 43 years in this first graphic.
That is why Southern California has the earliest NW clearing winds. Then the Bay Area sees clearing winds and finally the North Pacific High settles off the Gorge creating part of the pressure gradient that provides the Gorge's powerful winds.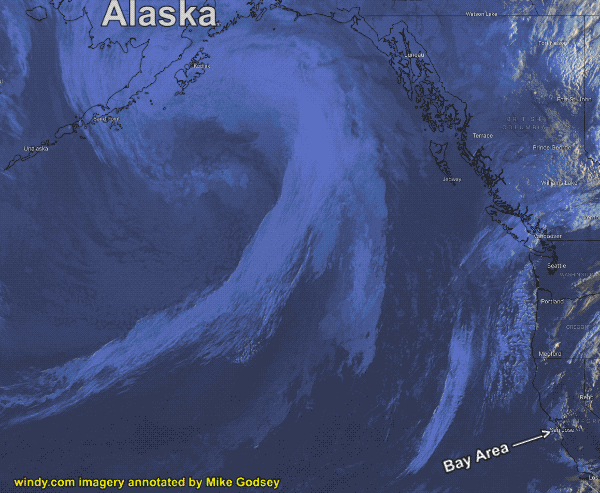 This process reverses in the Fall as early season storm in the Gulf of Alaska begins to push the North Pacific High southward.
Now notice the isobars of the North Pacific High. Note how they compact near the west coast. This is creating the recent NW winds.
Once this storm passes eastward the North Pacific High will rebound northward. But as fall turns to winter the increasing frequency of storms will force the North Pacific High more southward. Plus the prime engine producing the North Pacific High, the Intertropical Convergence Zone (ITCZ) is moving towards the equator so the NPH moves southward and becomes smaller as you can see in the first image. Clearly, we need a blog on the ITCZ since it is a prime mover of our wind on a large (Synoptic) scale.