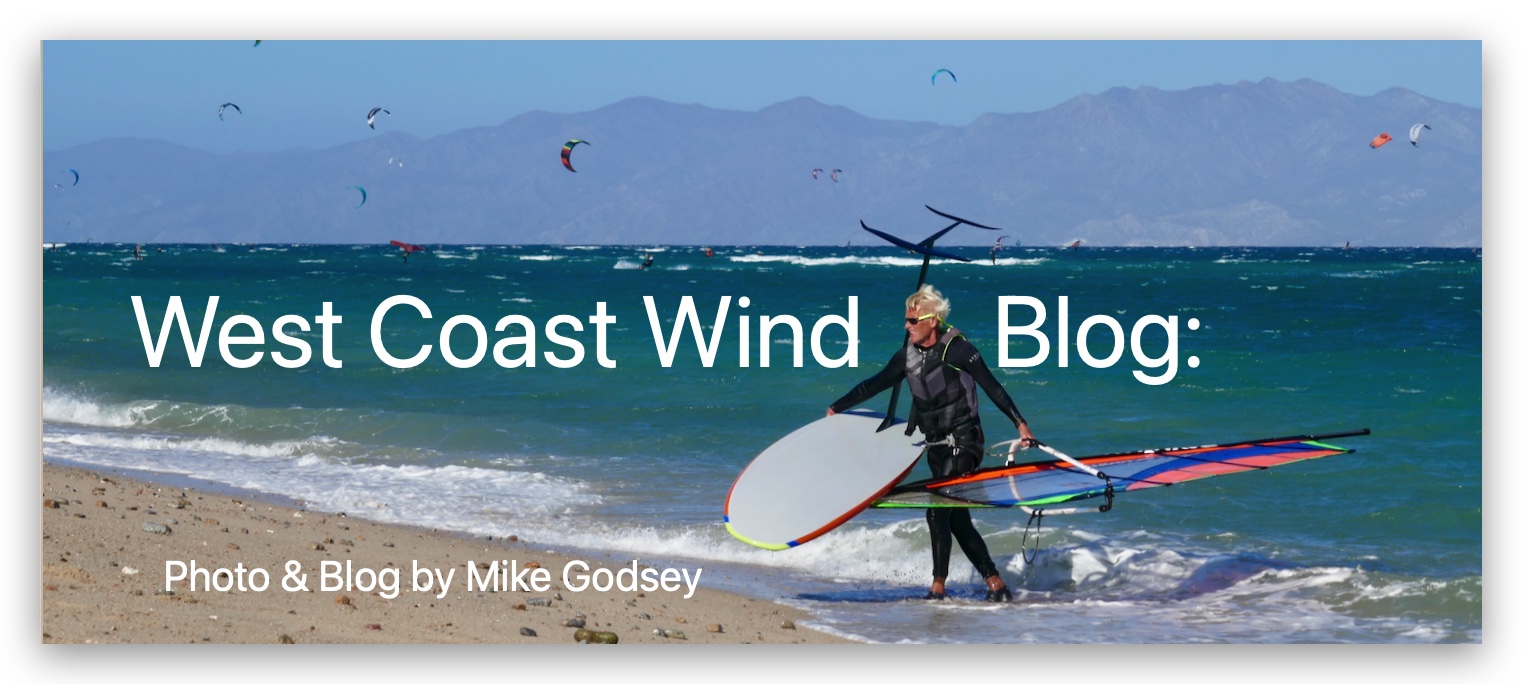 West Coast Wind Blog: by Mike Godsey:  Baja daily human forecast   Questions about the forecast:   Mail me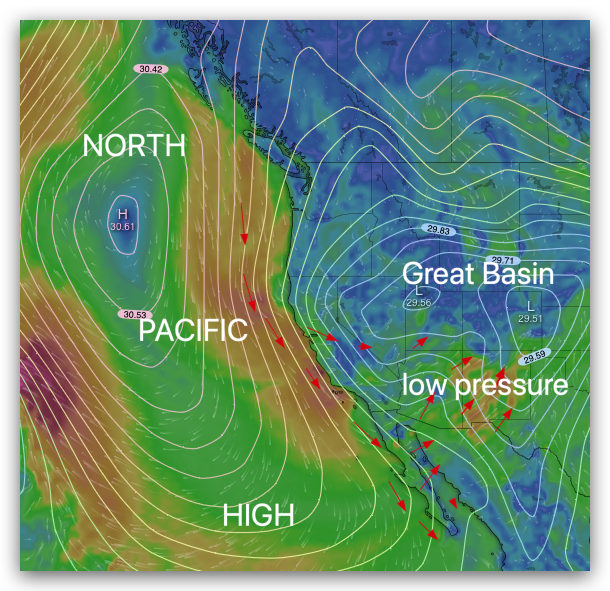 mgodseywf@gmail.com

It was an interesting day on forecasting on the west coast. My California forecasts exceeded the strong winds I forecast but the winds which I said "SHOULD" reach Baja's East Cape never even hit the low teens. I guess I should have had a stronger cavet than my "SHOULD".
As you can see from these images we had a very strong North Pacific High along the west coast of the USA and Baja.
And there was a very strong low pressure in the Great Basin. Such a low pressure is very good news for the California coast but is BAD NEWS for the Baja's East Cape.
A Great Basin low really accelerates the NW winds on the California coast and pulls them inland as you can see in the San Francisco Bay Area, Southern California and Baja Norte.
But that same low pressure usually tends to make the NW ocean winds curve into southerly wind as it passes Punta San Carlos, Baja Nort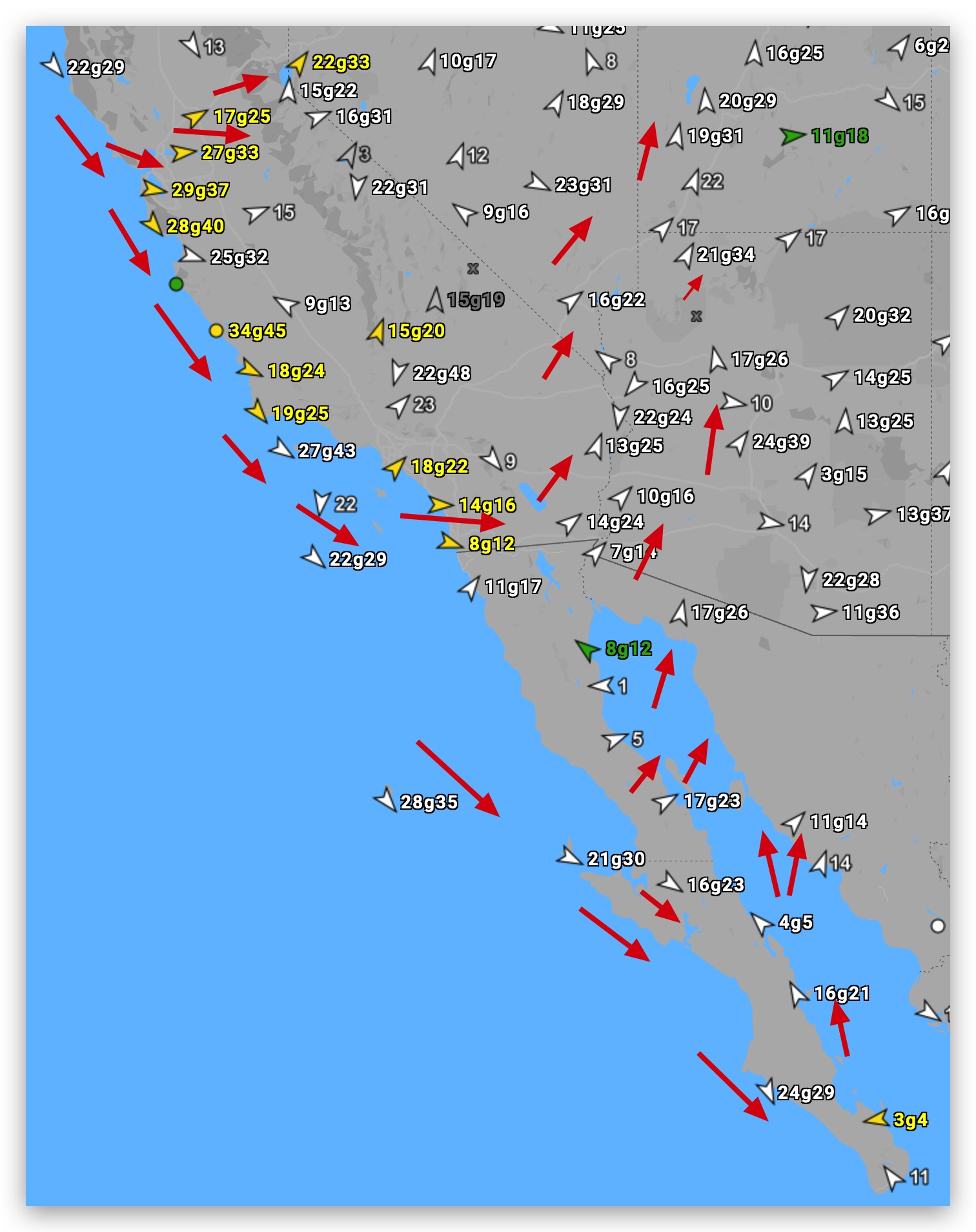 e and especially as it nears Baja Sur waters.
So normally in this situation I would forecast strong NW from San Francisco, California to Punta San Carlos, Baja Norte and SW wind for Bahia de los Angeles and San Felipe and only faint northerly wind for La Ventana and Los Barriles.
But I gambled that since the NW winds were so strong for the entire coast they would make it to La Ventana and Los Barriles.
As you can see in the images I lost that gamble.