In past decades the North Pacific High's average position in the Pacific varies seasonally as you can see in this first graphic showing its average monthly location over 43 years.
In January the NPH is small and typically well west of Baja.
Then as spring develops the NPH slowly migrates northward while enlarging. As it moves closer to Southern California the NPH provides the SoCAL NW clearing winds after most passing storms.
Then off the Central California Coast it brings winds to that Pismo Beach, Arroyo and Jalama area.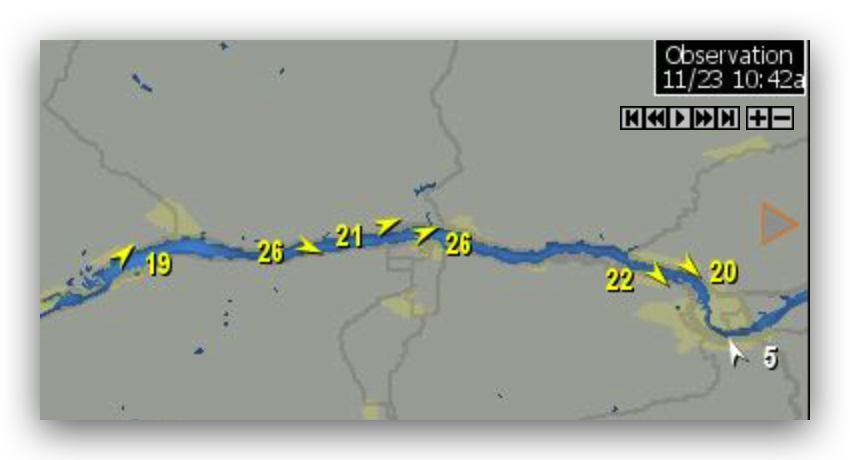 Later in the spring as it moves further northward off the Northern California coast it delivers NW clearing winds.
By Summer the North Pacific High is huge and west of the Pacific Northwest. From there it helps deliver the strong West winds to the Gorge while often help the San Francisco
Bay Area thermal winds.
Then as autumn turns to winter the NPH shrinks and migrates southward ending up west of Baja where it plays a role in Baja's El Norte winds winds.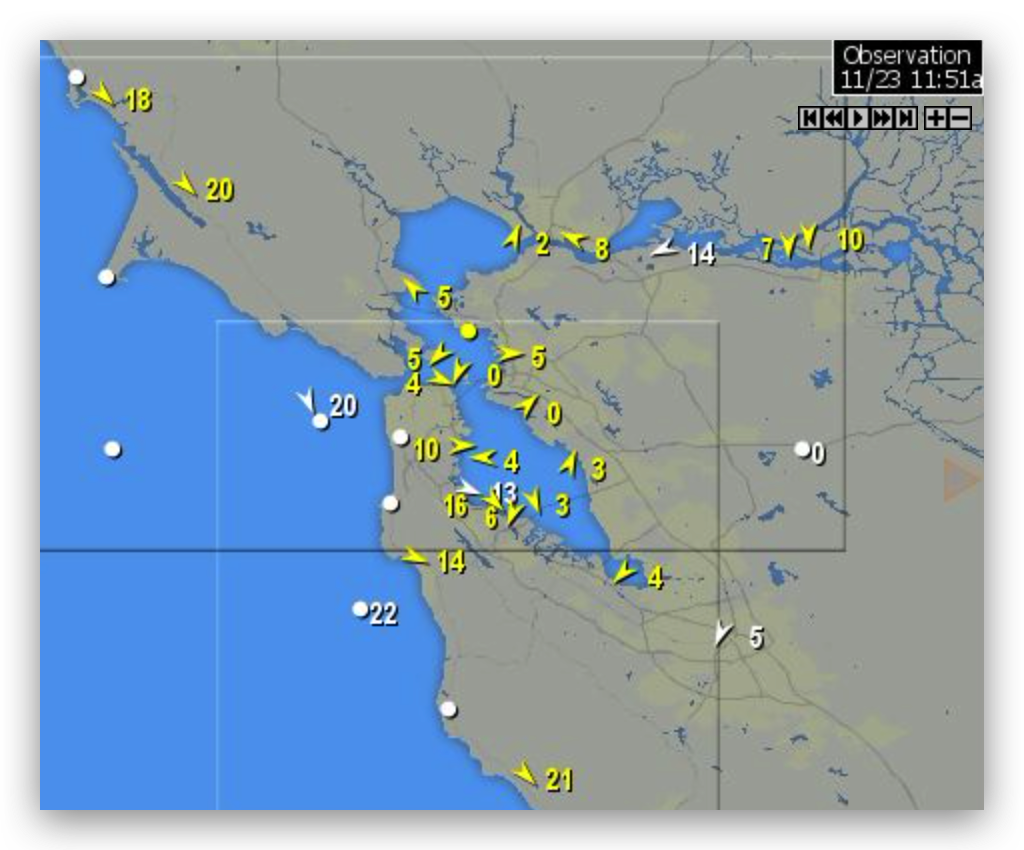 So far this La Niña winter the North Pacific High has been acting strange. As you can see in the animation below the for November 23, 2021 the NPH is very large and is located in a late spring/early summer location.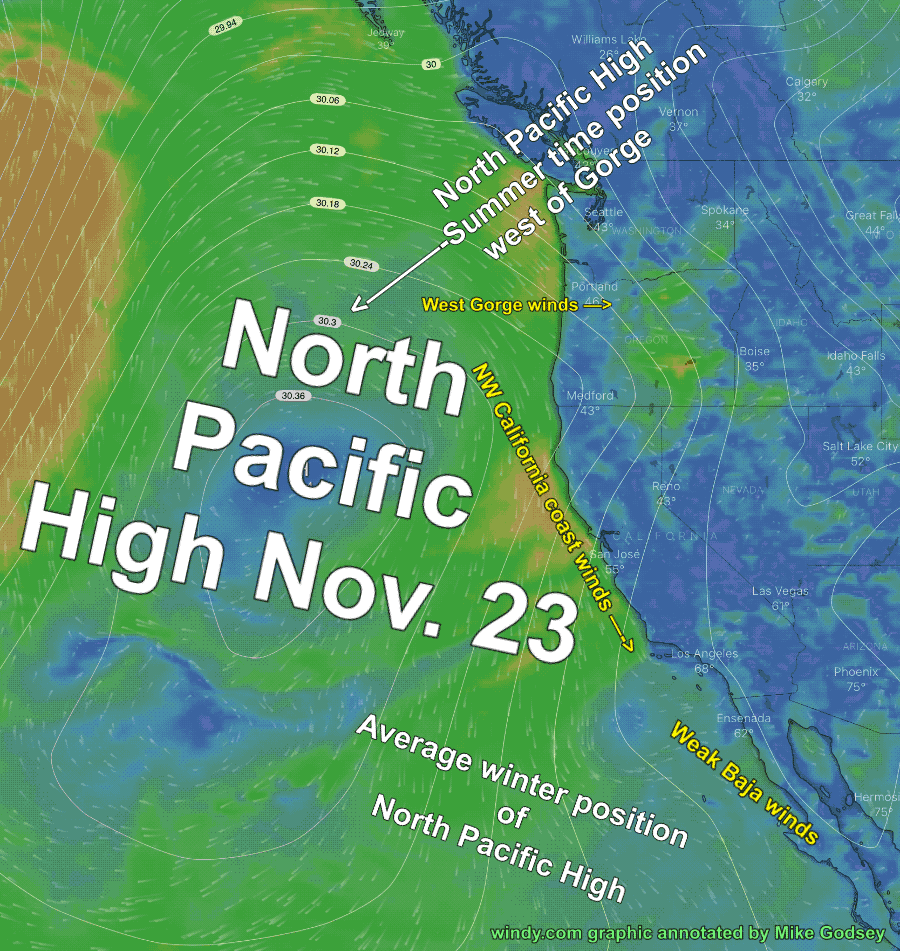 Today notice how the North Pacific High's NW winds isobars are stacked up over the Gorge and the atypical strong westerly winds in that region.
Likewise, notice how the coast NW winds are ramping up in the San Francisco Bay Area.
Unfortunately, when the North Pacific High is in this summer time position the average storm track is more northward. Which often means that the high-pressure areas that are critical for the El Norte winds winds are north of the USA's 4 corners region.
That is why La Ventana and Los Barriles on Baja's East Cape have not seen strong winds this week.
So far it looks like a strong Gulf of Alaska storm will push the North Pacific High southward this Thursday so we transition to more typical wind patterns.