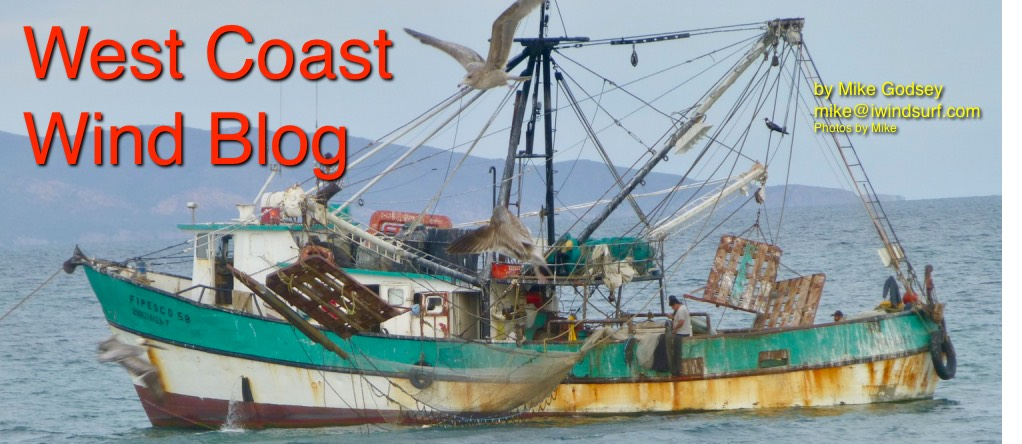 by Mike Godsey : Gorge & Baja photos & videos
ikitesurf.com/iwindsurf.com, mikeATiwindsurf.com
Daily human La Ventana & Los Barriles forecast.

Unusual winds today as the North Pacific High's surface NW winds rip down the California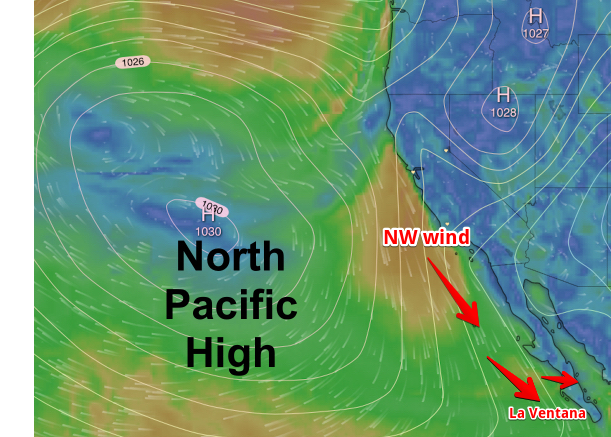 coast and the pacific Baja coast. A bit of this wind is rippling over the mountains of Baja and hitting the water outside and sporadically creating strong WNW gusts in the El Sargento and La Ventana area this morning.
This afternoon as our inland valleys heat that wind should turn a more favorable N. direction and curve towards the beaches. However WNW wind may continue just aloft so expect gusty shifty winds anywhere near shore.