Tuesday, January 17, 2023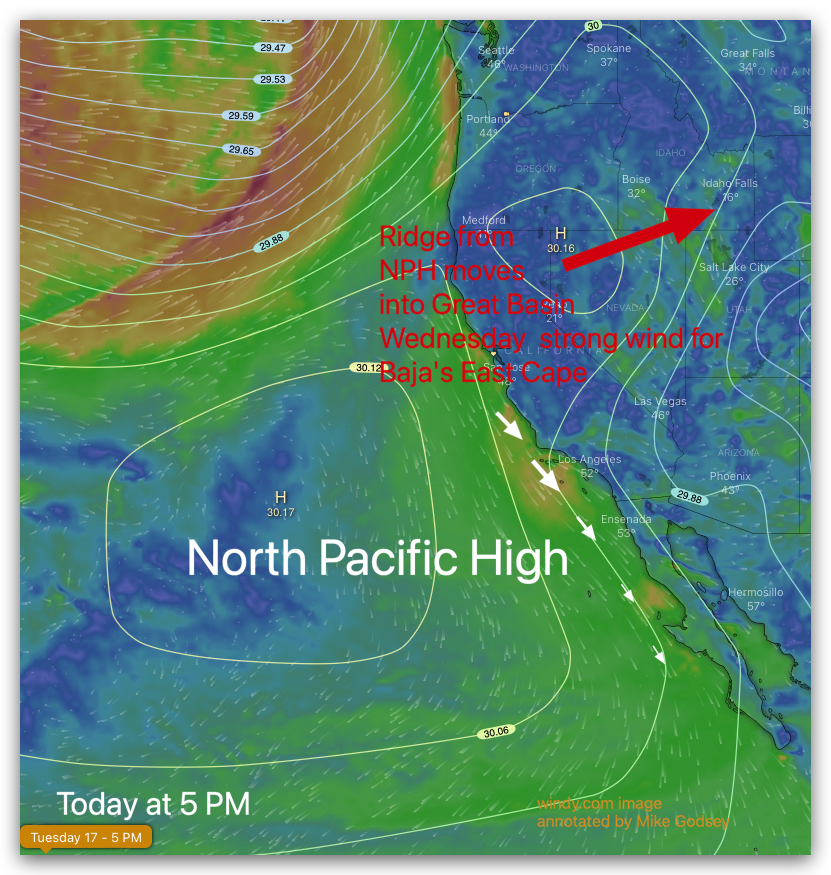 Later today the North Pacific High's moves a finger of high pressure over wind machine's trigger then fires off Wednesday shooting northerly wind our way for days and days. In meteorological terms, the NPH is pushing a finger of high pressure toward the Great Basin today. Then tomorrow that bit of high-pressure balloons over the Great Basin and we see days of strong wind. There is a large band of clouds sliding down Baja that arrives Wednesday which could be an issue.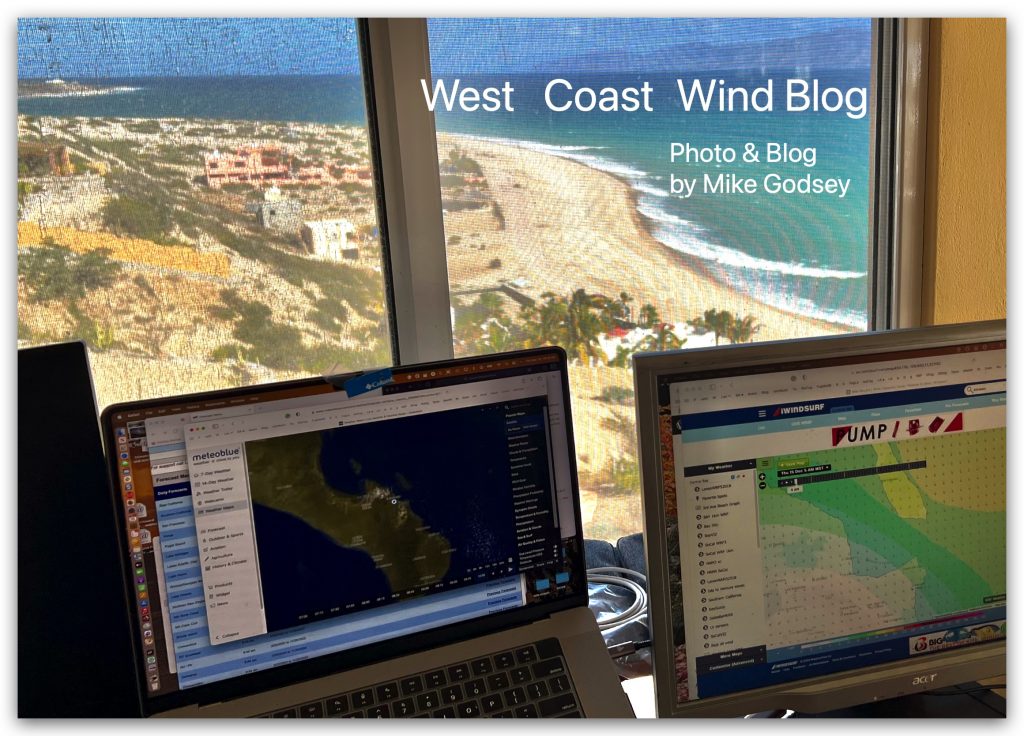 More photos and videos of Baja and The Gorge
HOW TO USE THE NEW RASTA BEACH SENSOR NORTH OF EL SARGENTO!
Our Rasta Beach Tempest sensor is hosted by the great folks at Kitesurfing Planet. Next time you use Rasta Beach be sure to check out their great gear, lessons, free WiFi and amazing restaurant overlooking the beach and Isla Cerralvo.
The Rasta Beach sensor is one of our revolutionary weather stations with zero moving parts! How popular are these weather stations?