Two of the most useful tools in San Francisco Bay Area wind forecasting are satellite imagery and cam imagery.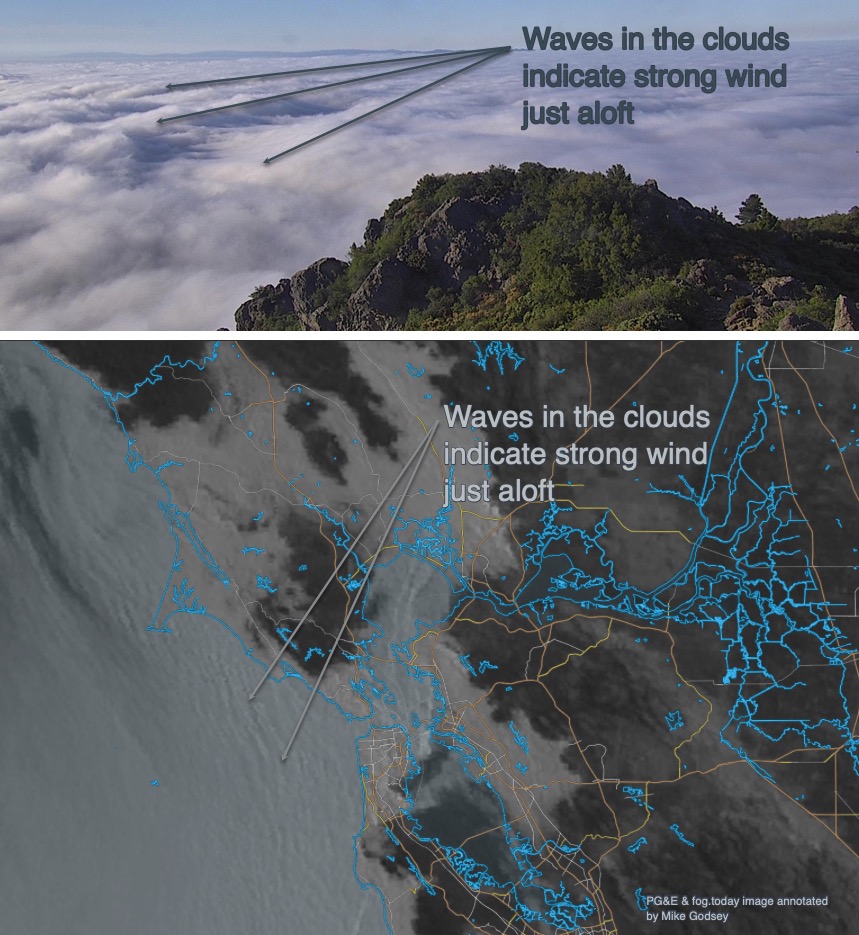 Unfortunately, using these tools effectively is partially an art.
It requires years of practice and even then, you have the foreknowledge that the writing in the fog may change radically by the afternoon.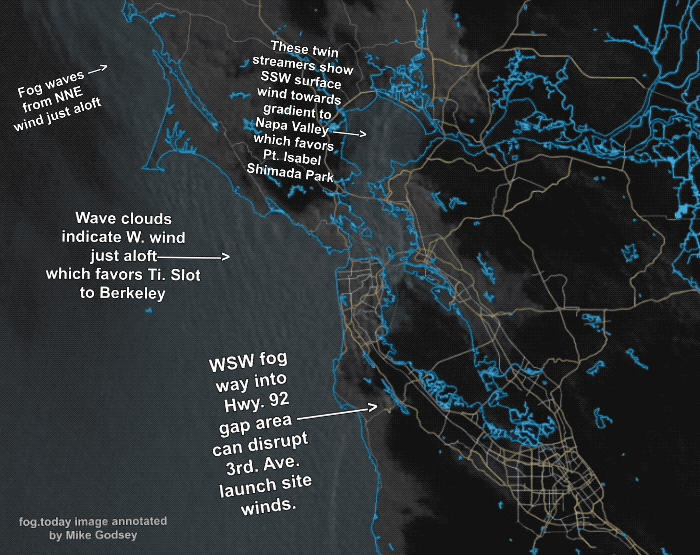 These images and animation show some of the things I look for in using these tools