by Mike Godsey, mikeATiwindsurf.com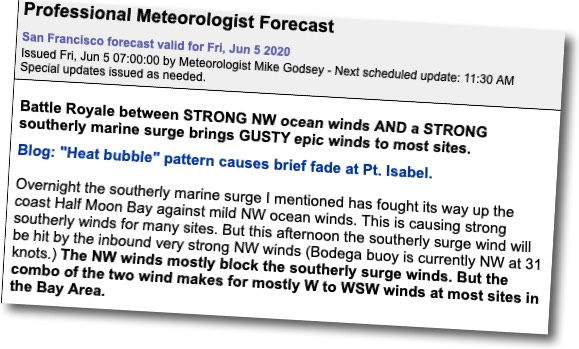 If you saw last nights and today's forecast you know we are in for epic winds today as a marine surge southerly winds battle strong NW winds.
This morning the southerly marine surge winds win out but this afternoon powerful wind from the North Pacific High winds win decisively as they curve into the Bay.
However, the marine surge does send a bit of WSW wind that plagues 3rd. Ave. inside and jazzes up the north tower to Point Blunt to Pt. Isabel to Sherman Island winds even more.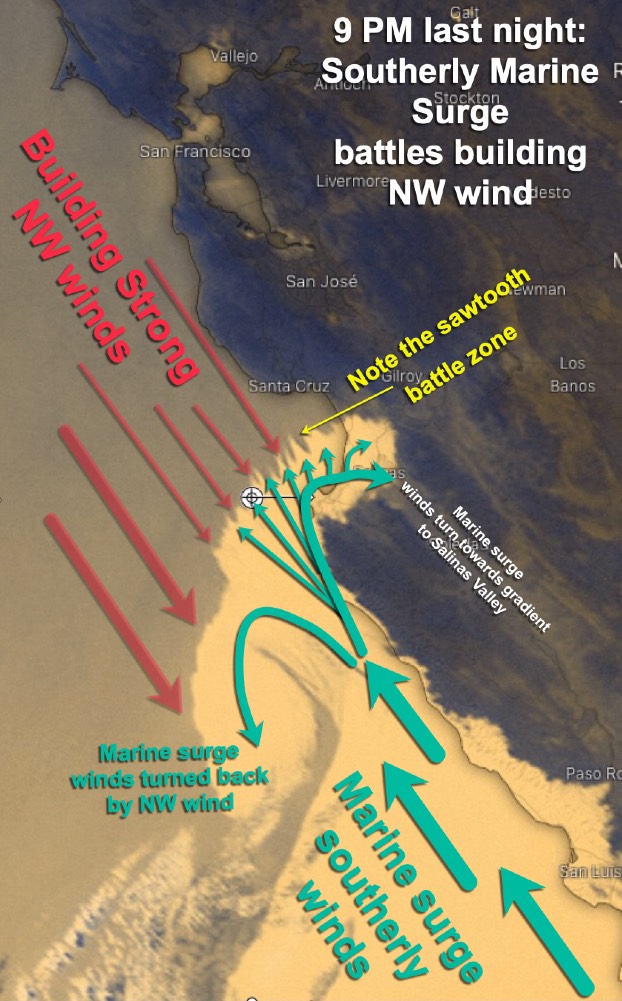 The first graphic below shows the sawtooth battle line at 9 AM last night.
The second satellite animation shows the arrival of the marine surge near Monterey 5 PM and the beginning of its battle with the NW wind.