by Mike Godsey:  Baja daily human forecast   Questions about the forecast:   Mail me mgodseywf@gmail.com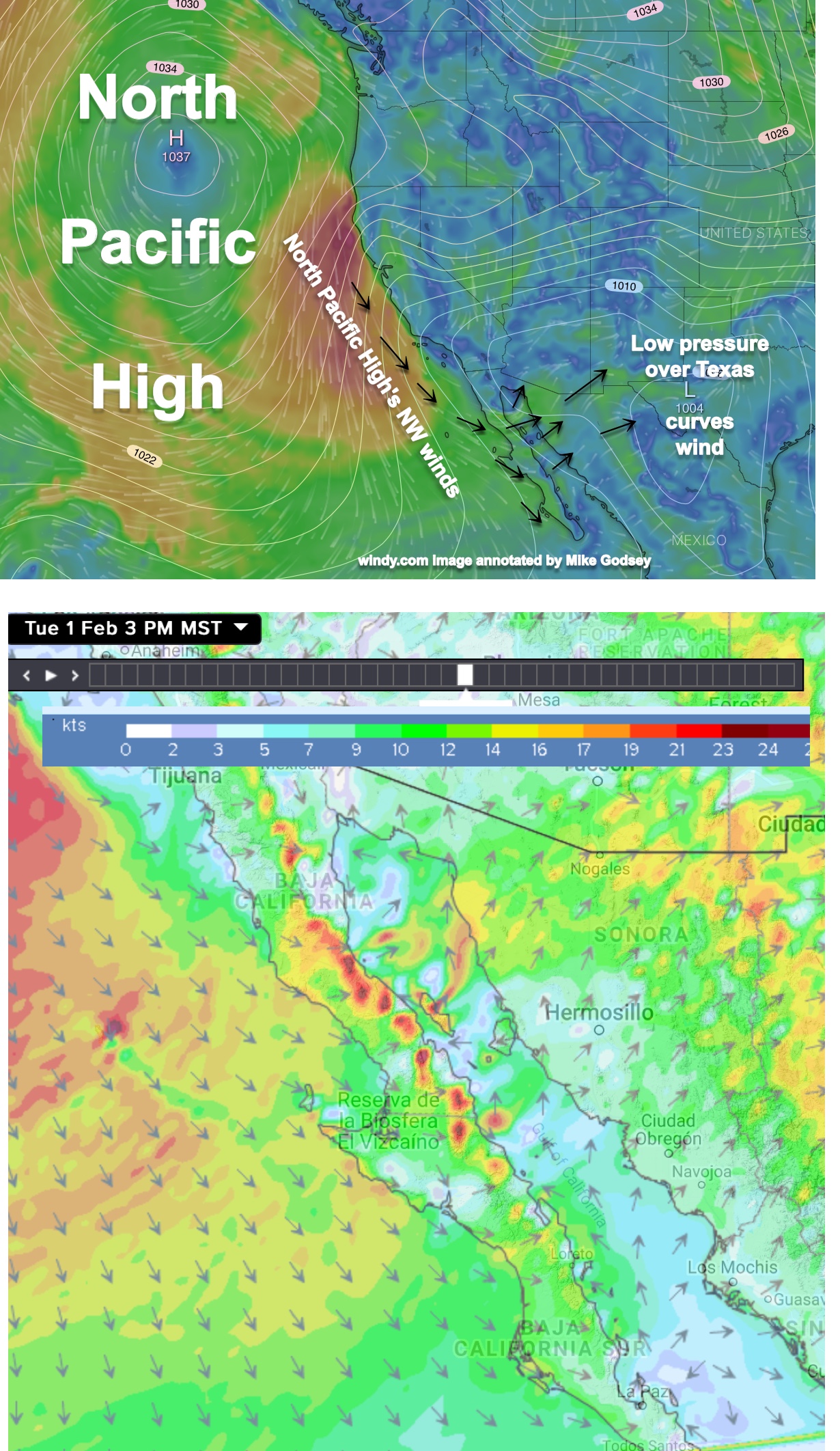 La Ventana is renowned for being a window to spectacular SUNRISES. Of course, there is a demographic which has been coming here for years and has yet to see a sunrise. But as my banner photo shot, last Saturday shows La Ventana can also have amazing Tequila Sunsets. Such, are probably more to the taste of that same demographic.
What does this observation have to do with this blog? Not much, except I was born in Texas and escaped from that demographic… and Texas is the focus of this blog.
First, notice the lack of any high pressure in the Great Basin to 4 corners area. We have lost the wind machine that has propelled our wings, kites and sails for many recent days.
Now, look at the huge North Pacific High in a summertime position centered west of the Columbia River Gorge. Then check out the summer-type strong NW winds on the California coast and much of the Pacific coast of Baja.
Surely all this wind juice should mean strong winds for Los Barriles and La Ventana! Nope! Watch the black arrows showing how the NW winds curve into SW winds over much of the Sea of Cortez and head to Texas. Such is the appeal of Tequila.