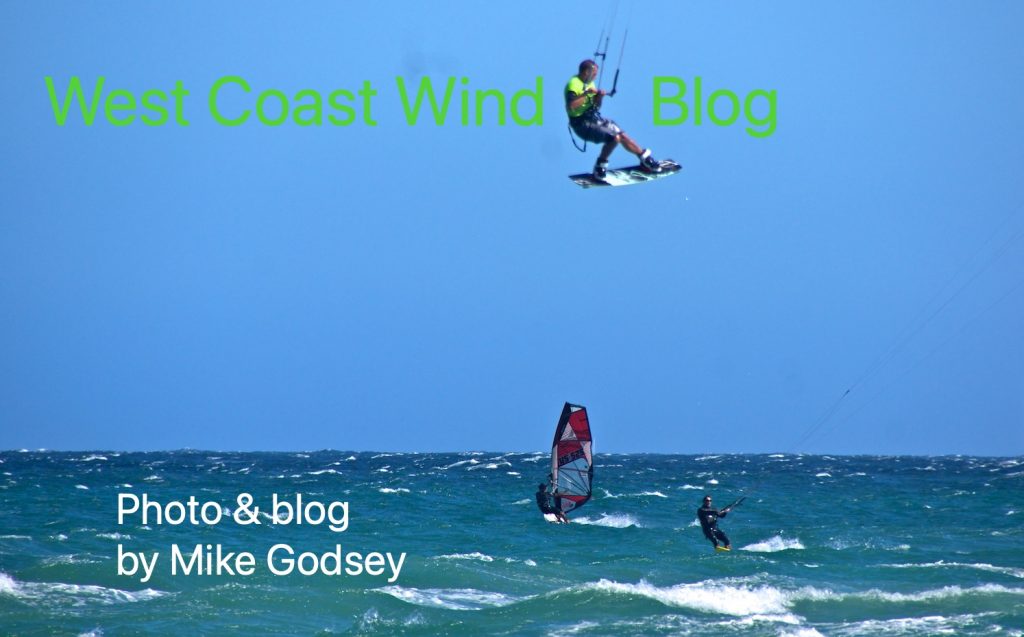 We have had a long spell of mild wind days with a varying combo of wind from a weak North Pacific High west of Baja + local sea breezes.
Tomorrow high pressure builds in then Great Basin and we see stronger El Norte winds from that high pressure + NNW winds from the North Pacific High + local sea breezes.
The animation below shows how the combo pattern involves mild winds in the Sea of Cortez that are accelerated near El Sargento, La Ventana and Los Barriles by local venturi effects of the bluffs and mountains as the winds curve towards the coastal valleys.
Notice on Thursday the winds in the Sea of Cortez are much stronger but the pressure gradient to the coastal valleys is still necessary to get the strong wind to the beaches.