by Mike Godsey:  Baja daily human forecast
How to use our NEW RASTA BEACH SENSOR north of El Sargento!
This is what I call a combo day. All of the factors that make wind for Baja's East Cape are weak. But they act in concert and COULD bring a moderate winds day. BUT…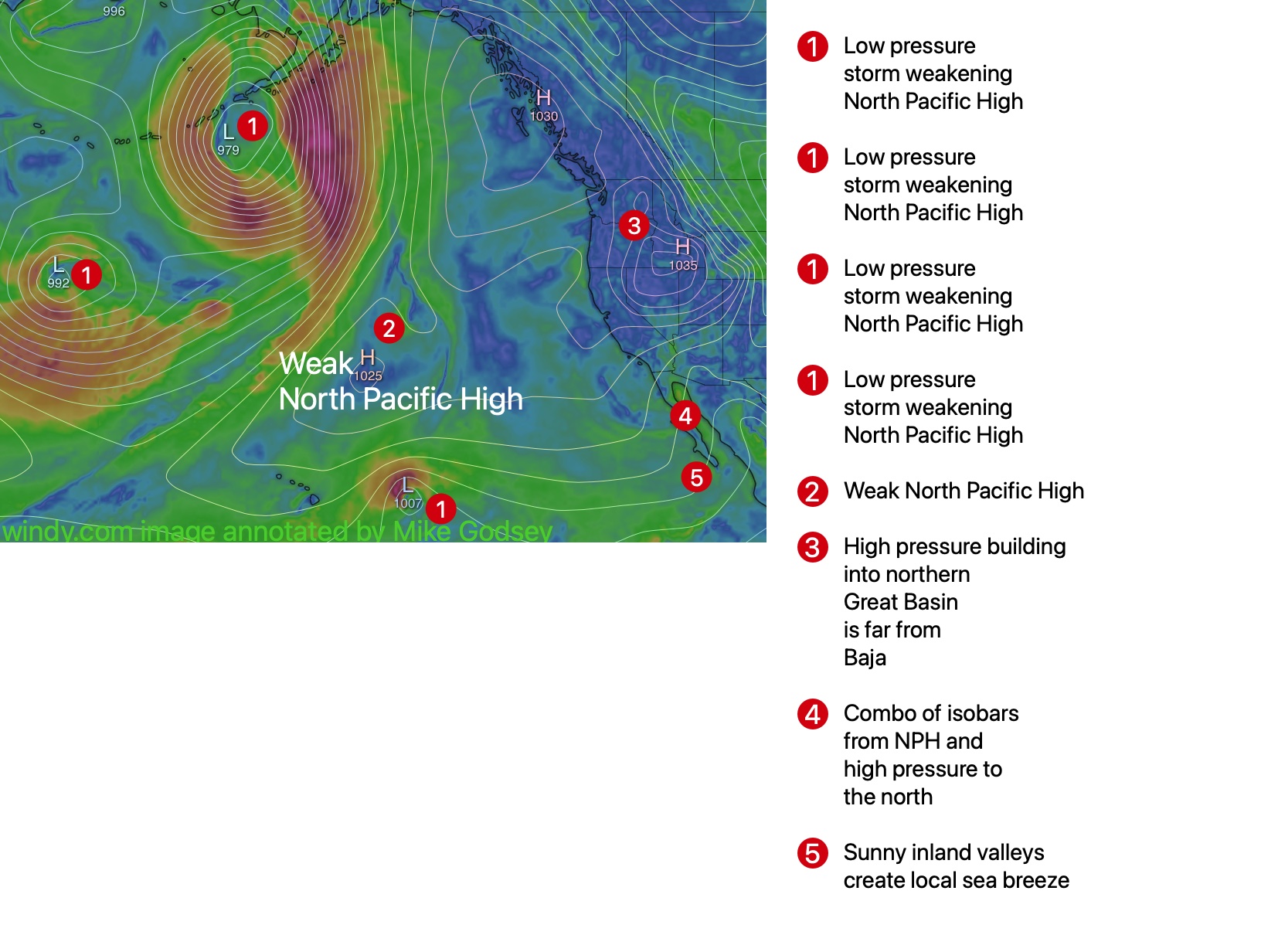 As this graphic shows the North Pacific High that makes somewhat unfavorable NNW winds is weak and far away. But you can see that some of the isobars over the Sea of Cortez are extending from the NPH.
And the high pressure over the western USA is too far north from the ideal 4 corners location to provide us with strong wind. But a few of the isobars over the Sea of Cortez is from that high pressure so it adds some NNE wind to our kites, wings and sails.
Then there is the heating of the inland valleys that add a easterly component to our wind as the air over the valley heats, expands and rises. Yesterday, all we had was that local sea breezes which produced the weak easterly breeze. Today that easterly wind merges with the northerly winds to bring the breeze to the beach and add a few extra knots.
But…This wind recipe could turn out half-baked
if the clouds you see in this satellite imagery come over the inland valleys. That would destroy the local sea breezes and make it hard for the northerly wind to reach the beach.