by Mike Godsey, mikeATiwindsurf.com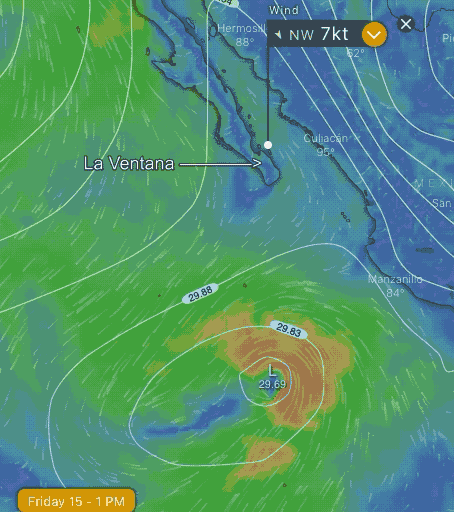 The National Hurricane Center has upgraded the approaching low pressure storm to a Tropical Storm named Raynond.
Below is an animation of ECMWF model of the storm's trajectory as well is a summary of all the latest model forecasts for trajectory and wind velocity.
Note that there is great variation since this is a part of the ocean with sparse data for the models to work with.