by Mike Godsey, mikeATiwindsurf.com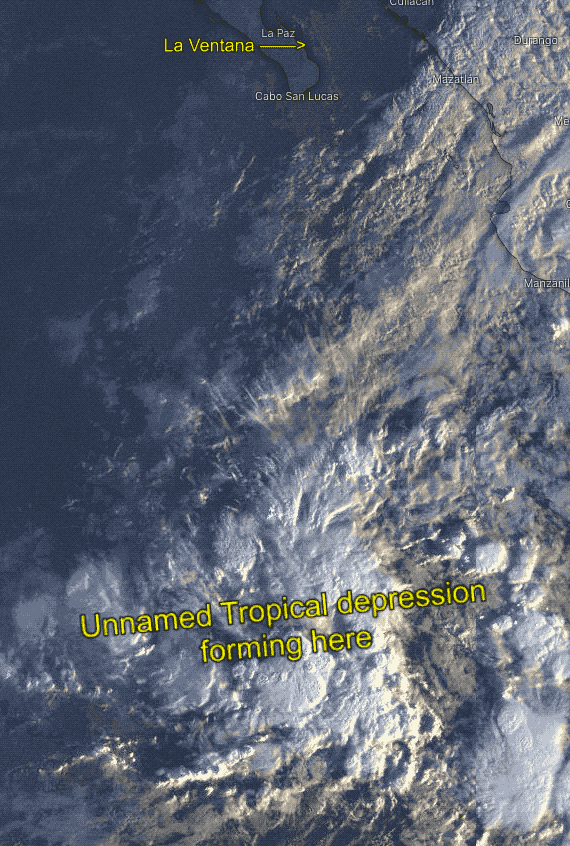 If you were flying several hundred miles south of Los Cabos this morning your view would look much like my photo above.
There is a CHANCE this tropical depression 93E.INVEST, currently several hundred miles SSW of Baja will lunge towards Baja's East Cape on the weekend. If this happens we could see GUSTY SE winds to the mid 20's and significant rain especially towards Los Barriles.
If you are camped in an arroyo be ready to move fast and follow the forecasts carefully. Remember that even if it does not rain on the coast heavy rain in the mountains can send a sudden mass of water down arroyos.
(The "INVEST" name means this storm is currently being monitored by the National Hurricane Center for the potential for future development.
WeatherFlow is a partner of the NHC and our Hurricane Network supports their life-saving mission.)