So, what is causing us to have day after day of strong NW ocean winds AND having a pressure gradient spread between Sacramento, Stockton and towards Bakersfield that is delivering wind to almost every site in the Bay Area?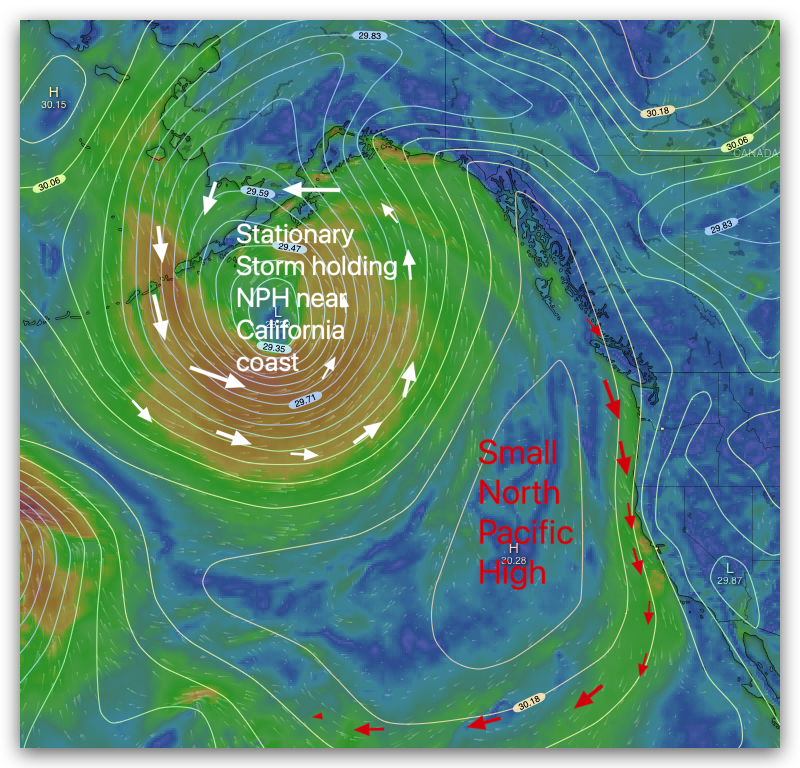 Usually, the North Pacific High stays near us for a few days and the winds are concentrated either north or south of the Bay Bridge. 
However, for the last week, we have had the NPH anchored in a perfect position and the entire Central Valley baking making for a perfect pressure gradient.
The cause? Well, at the surface there is a large surface storm anchored in the Gulf of Alaska that is locking the NPH against the California coast hence the NW wind.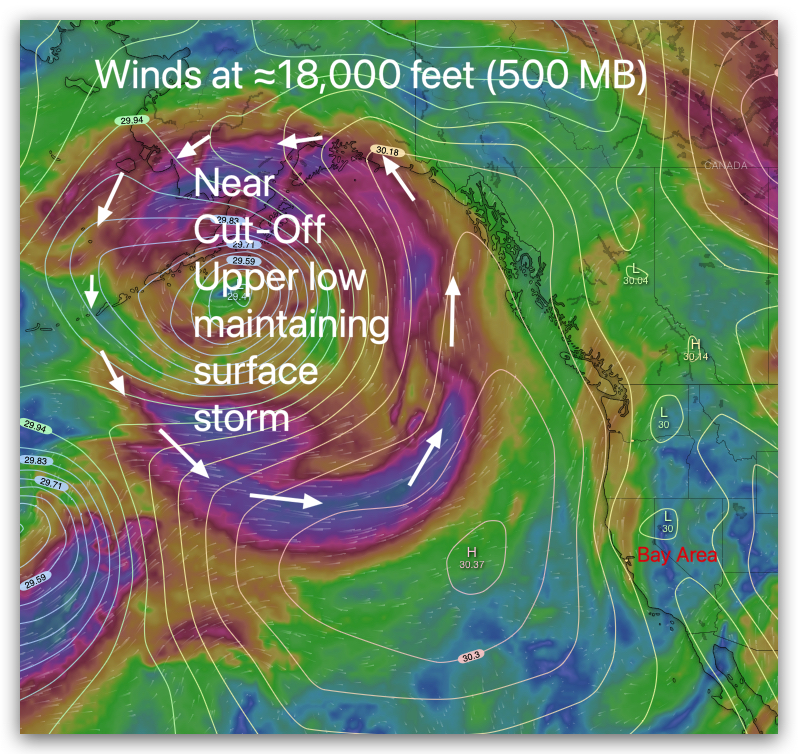 The reason this storm is anchored in position is a huge near Cut-Off upper low over the surface storm locking it in position.
At the same time an upper ridge is holding a high-pressure dome over the western USA so the whole Central Valley is HOT! 
So, my forecast for Saturday, May 20?
More of the same but a bit weaker and a bit more W on the Peninsula near the shore. Why? The pressure gradient towards Stockton is a bit stronger than yesterday while the gradient towards Morgan Hill to the Pacheco Pass to towards Bakersfield is weaker. In theory, this may mean more fog in the Hwy. 92 Gap area and a bit more WEST wind at 3rd. Ave. near the shore.