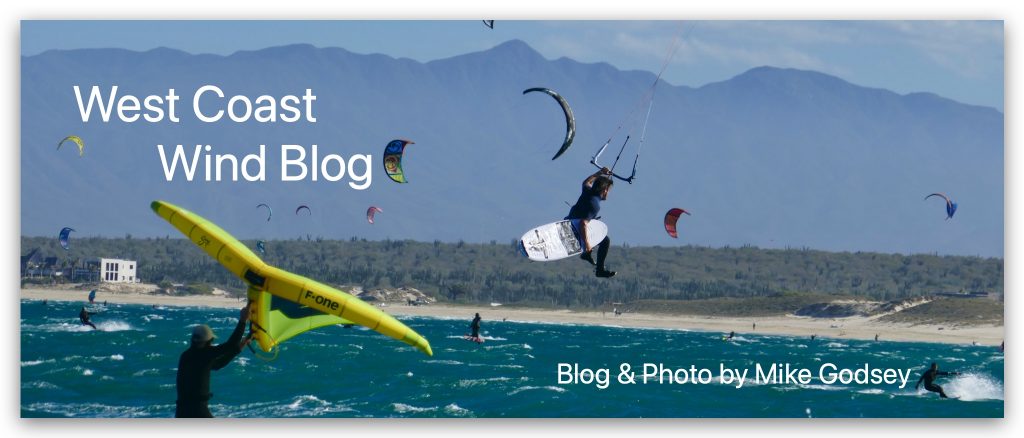 Long ago the powerful winter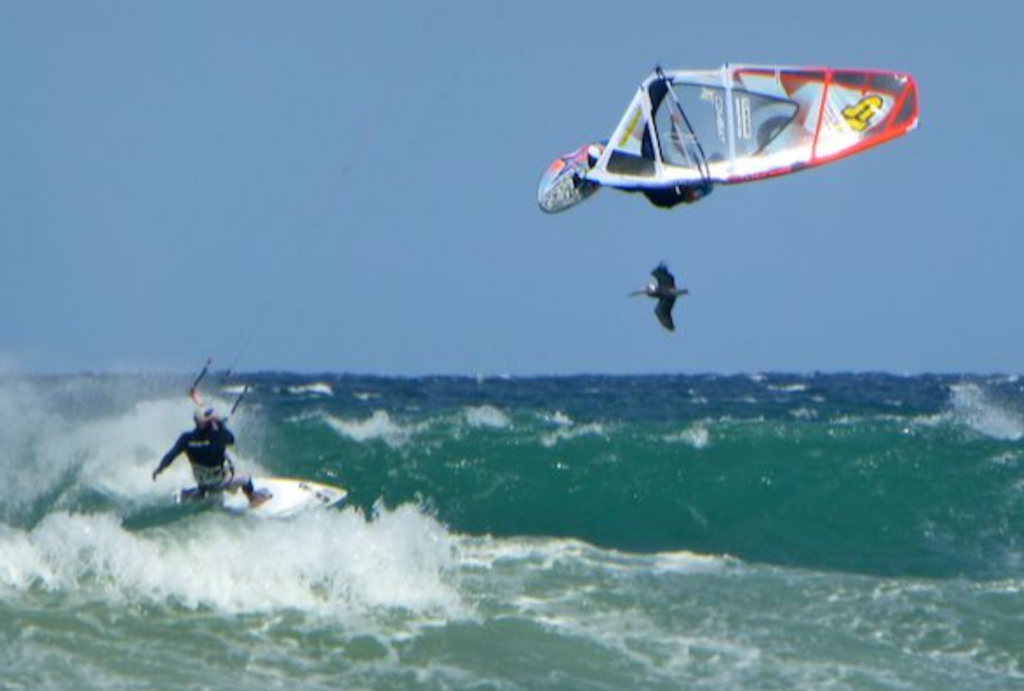 northerly winds that started in the middle of the night and then blew for several days were called the "El Norte" winds.
This photo taken at the sand bar break called "The General's) just north of the La Ventana campground shows a classic El Norte day.
In recent years those all night/all day El Norte winds have become rarer but still occur some years.
But the term El Norte winds still applies to the milder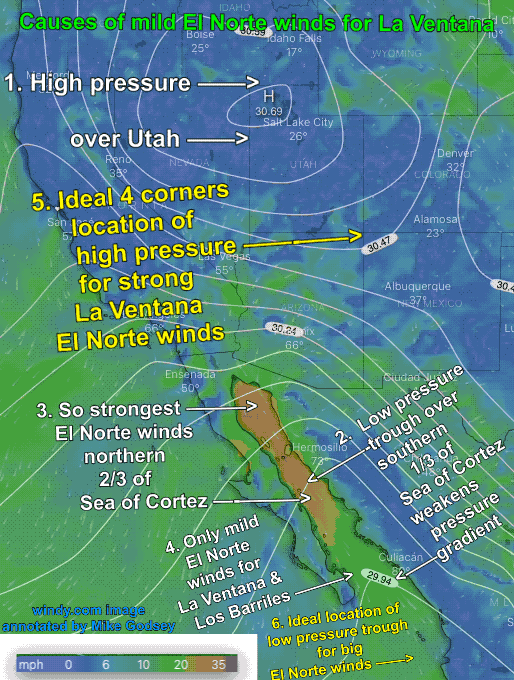 winds that blow the entire length of the Sea of Cortez from high pressure in the USA's Great Basin towards low pressure south of Cabo San Lucas.
These days the full strength of those El Norte winds is more commonly in the northern half of the Sea of Cortez.
The white text in this graphic shows why this occurs.
The yellow text shows the setup we need for a classic strong El Norte event to occur. For strong El Norte winds we also need that low pressure trough to be south of Cabo not over La Ventana and Los Barriles.