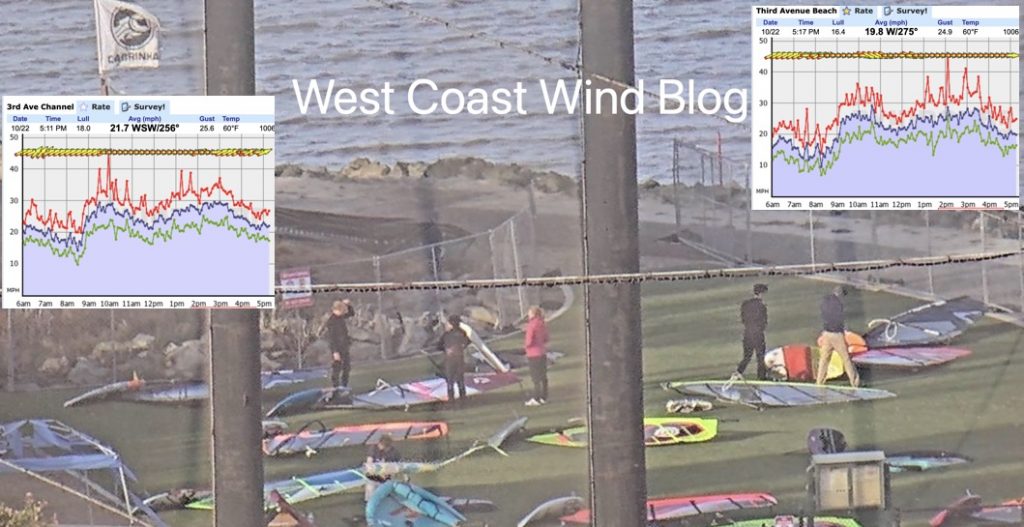 Sometimes times you don't need a sensor. Just a photo, like this one showing the gear of choice at one of the 3rd. Ave. launches Saturday October22 @ 5: 15 PM. This photo from the cam tells you a lot about the wind velocity
Today was a very weird case of "NW clearing winds". Weird because of the time of the year and weird since there was no storm near the San Francisco Bay Area.
You know the spring time drill. A rainy storm passes over the Bay Area and you expect "NW clearing winds" on the coast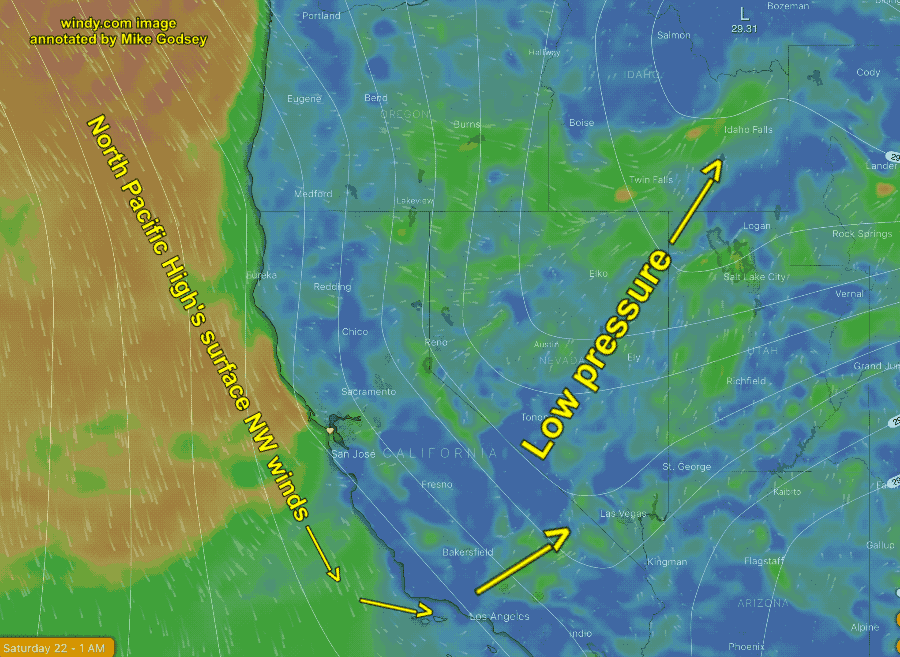 and maybe at San Francisco Bay Area sites near the coast like Tomales and 3rd. Ave.
Sometimes you are disappointed because 2 storms are so close together that there is no space or time for the North Pacific High to move to the coast and for NW winds to develop.
More rarely we have "NW clearing winds" accompanied by a strong low pressure in the Great Basin and strong NW winds ≈1000 feet aloft (975MB level) like we saw today.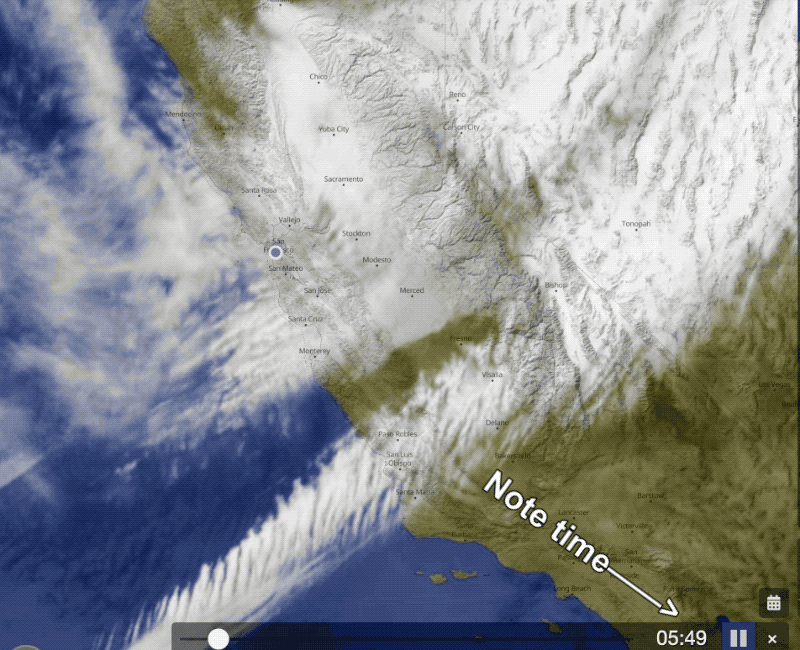 This means strong winds penetrate throughout the Bay Area even to Sherman Island.
But why are they called "NW clearing winds" and what do these look like in a satellite image? This satellite animation shows very clearly the origin of the phrase "NW clearing winds". Watch as the "dry" cold front and cloud pass over way aloft over San Francisco then watch how fast the NW wind develops.