La Niña always makes for very fast-changing wind patterns.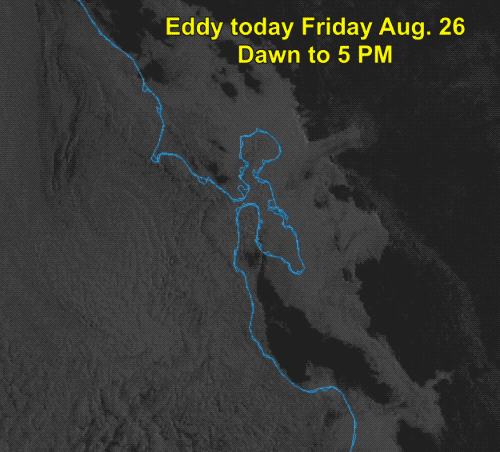 For most of the year it has kept the North Pacific High unusually (as in 2 standard deviations from the mean) far south. That is why we have had so much NW wind on the coast this season. But La Niña also makes the storm track more southerly which can distort the NPH making for eddies like the one you see in this satellite animation from today from dawn to 5 PM. 
Peninsula and coast folks should note the strong NW winds on the left side of the image. My forecast at 7:30AM was for those winds to build late this afternoon and move towards the coast crushing the eddy and allowing some WNW winds to reach the coast near Waddell and near or at the 3rd. Ave. launches. However, by my 11:30AM update it was clear the eddy was too large and had too much upper level support to die so I downgraded 3rd. Ave. winds inside and Waddell winds.