What to do when the models take a personal day???
Regarding the SE Coast Saturday/Sunday July 5th and 6th
Tim Kent
 7/30/14
Preface this discussion with the fact that weather forecast models are a wonderful tool that at least on the East Coast are somewhat rarely so terribly wrong that you cannot even yield useful forecast information from them.
Enter my 7AM morning update for the 6th.  The models were fairly consistently showing mild E'rly flow veering to the SSE/S/SSW depending on which model you looked at in the image below.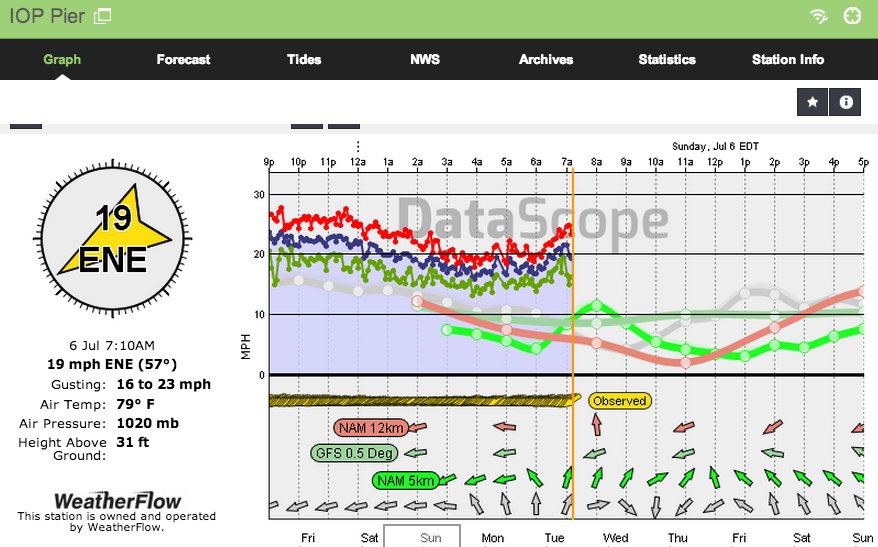 ENE at 19kts is well above any predictions from the 12z-18z runs from Saturday before or the early 00z-06z runs Sunday morning. WRF had a reasonable hold on the overnight flow but then craps out like the rest.
So the question is what do you do when none of your models are looking to be useful for the day??
We start where we should always start. Big to small analysis of observations and surface features.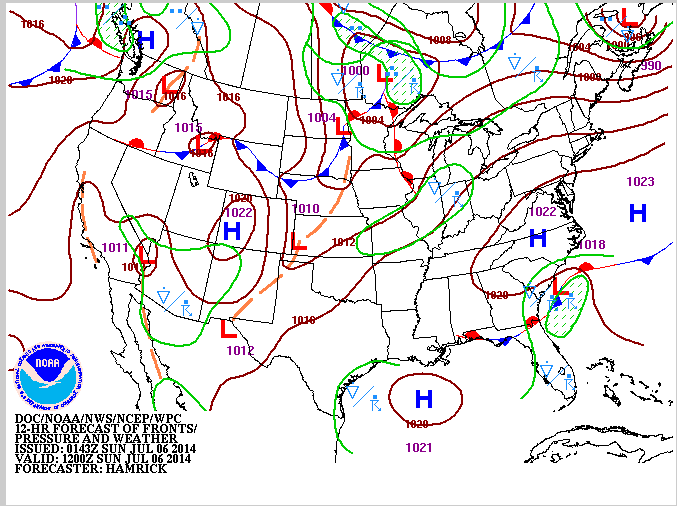 HPC MSLP CONUS map always a useful tool.  Depicting a kink of Low pressure along the old frontal boundary offshore.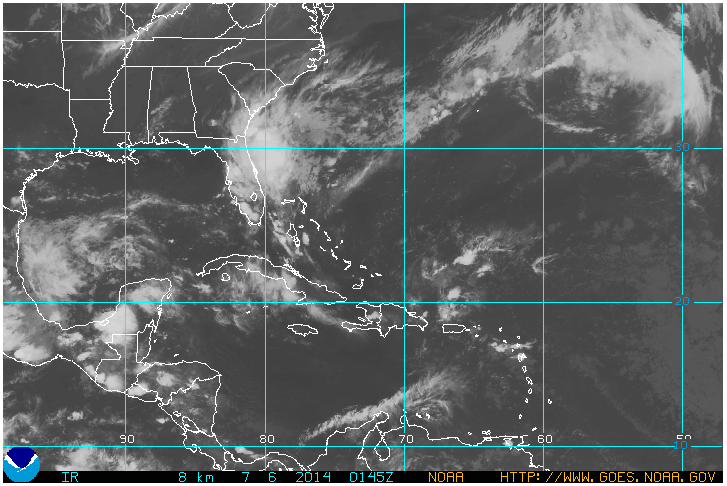 GOES 1450Z Infrared depicts heavy cloud cover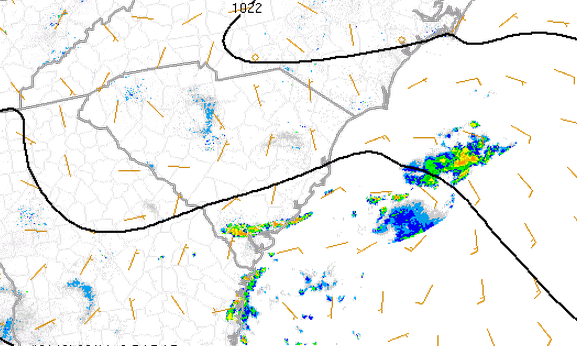 SPC RUC Analysis with Radar Overlay depicts:
~ Frontal boundary draped across outer SC waters and into GA coast
~ RUC winds off as well with only one 15kt barb visible in the image
~ Scattered convection along convergence boundary offshore.
So, at this point I am scrambling at about 620AM trying to figure out whats going to happen through the day as I apparently have no good guidance to start with.  It appears that the kink of Low pressure was both stronger than modeled and closer to shore, allowing elevated NE/ENE flow to stay pinched along the lower SC coast.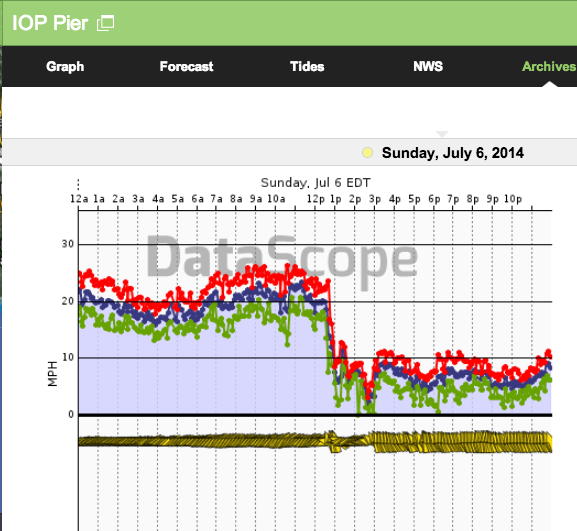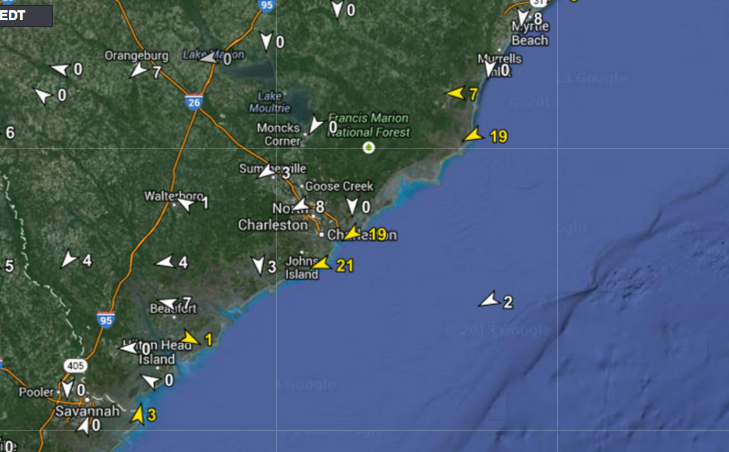 I conveniently wasn't able to find my actual forecast for the day but ended up going with steady ENE flow through the mid afternoon then fading it out into the evening.  Which ended up being pretty good, although the late afternoon did see some SE/S'rly flow pop in as the frontal boundary drifted further out.
Why did I hold on to the ENE flow and not just fade it out like the models showed???
Heavy cloud cover will limit any surface heating and the Sea Breeze will likely be none existent until clearing.
Rain in the area stabilizes things further complicating a Sea Breeze build, but not really effecting cool ENE flow.
Apparent stronger Low closer to the coast, really just a trend, but looking like a slower fade of the ENE flow.
Persistence of cool NE/ENE flow is often much longer than models suggest due to its cool stable nature.
SC/GA area generally favored for narrow pinched NE/ENE flow as High pressure builds in to the N and frontal boundaries drift SE.  Ask any of the NWS marine forecasters.