by Weatherflow forecasters Kerry Anderson and Mike Godsey
San Diego beaches saw a big build in the winds today. As the sun rose this morning winds were already out of the NW in the low teens and by the end of the day Mission Bay had seen gusts top 20 mph. Not your typical day!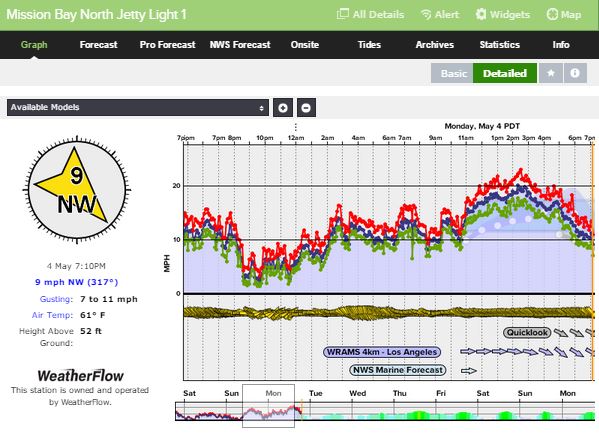 We expected some build today due to the strong onshore flow.  You can see below the winds being pulled well inland.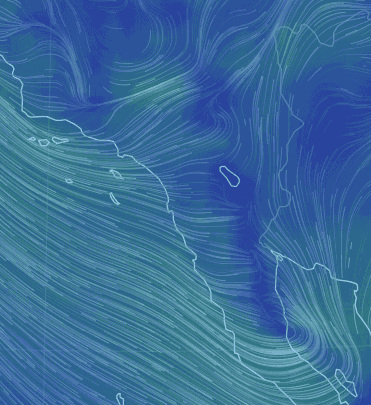 And the strength of those onshore winds can be seen also on the mid morning visible satellite picture   Marine clouds  pushed well inland and were still banked up to the mountains across San Diego. With this type of wind pattern we many times see eddies develop.  In this picture you can see a Gaviota eddy spinning along the northern shoreline of the Bight.   But back to the story of the beach winds.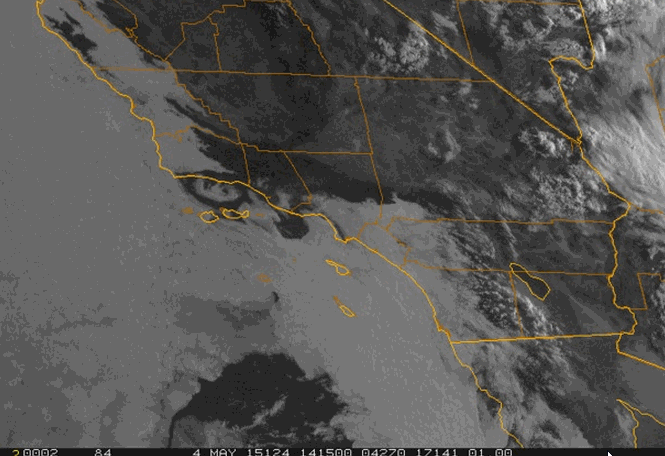 While we expected a strong onshore flow today we will admit that we were surprised by just how strong the winds built for the San Diego beaches.   To find out where the extra punch came from we need to look south of the border to the Del Norte peninsula.  A mild low pressure area drifted onto the northern Peninsula helping to pull the air in from the San Diego area building the winds through the day.  While the onshore flow continues tomorrow, this low pressure moves out tonight so Tuesday winds will still have strength by late morning but not as strong as Monday. Expect peaks in the mid teens.