The Great Lakes are no stranger to wild conditions. Tragedies like the Edmund Fitzgerald sinking in almost 28′ seas on Lake Superior are well documented. Thankfully, these types of tragedies have been very rare in recent decades. However, a lesser documented risk are the wind-driven waves that sweep fishermen and others from the pierheads and breakwaters along the lakes' shores. Though lake levels have lowered from near record highs, most of the Great Lakes remain above normal. Lake Michigan, where lake levels remain nearly 2′ above normal, is easily subject to wind-driven waves sweeping right over pierheads and breakwaters. On Tuesday evening, a pair of fishermen went out to Frankfort's north breakwater. However, when they tried to head back to land, the waves were washing over the breakwater. As shown in the attached image, the winds were still pretty mild, but the approaching storm system brought surging waves.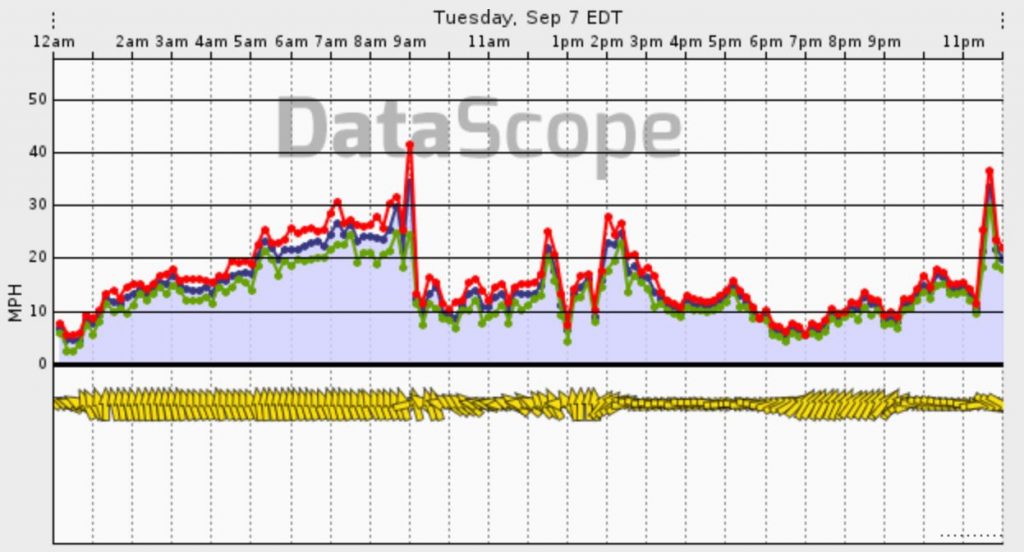 The fishermen, as reported by Up North Live, were forced to shelter in place on the steps of the Frankfort North Breakwater Light. Rather than the waves subsiding, sustained winds surged overnight and lasted Wednesday. The USCG was called to rescue the stranded fishermen.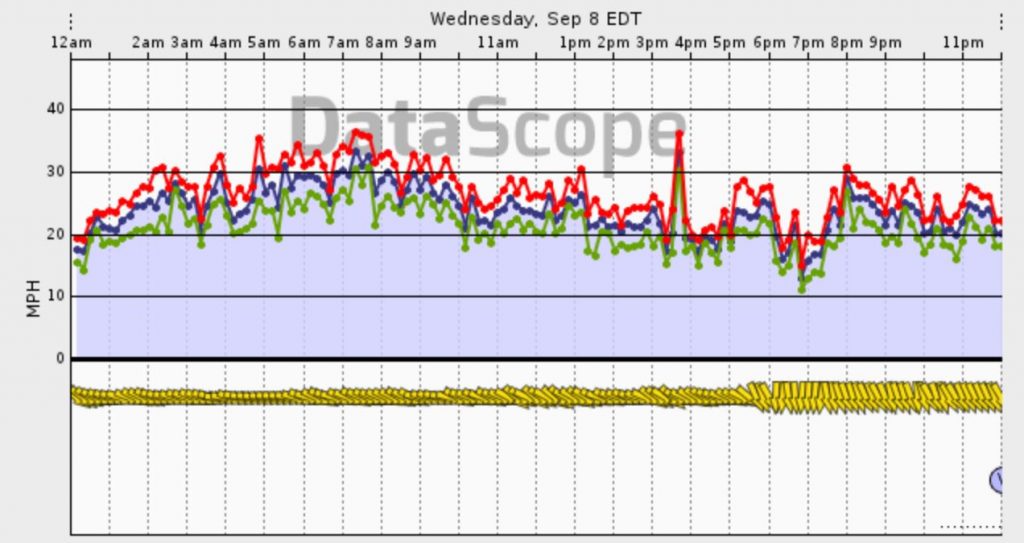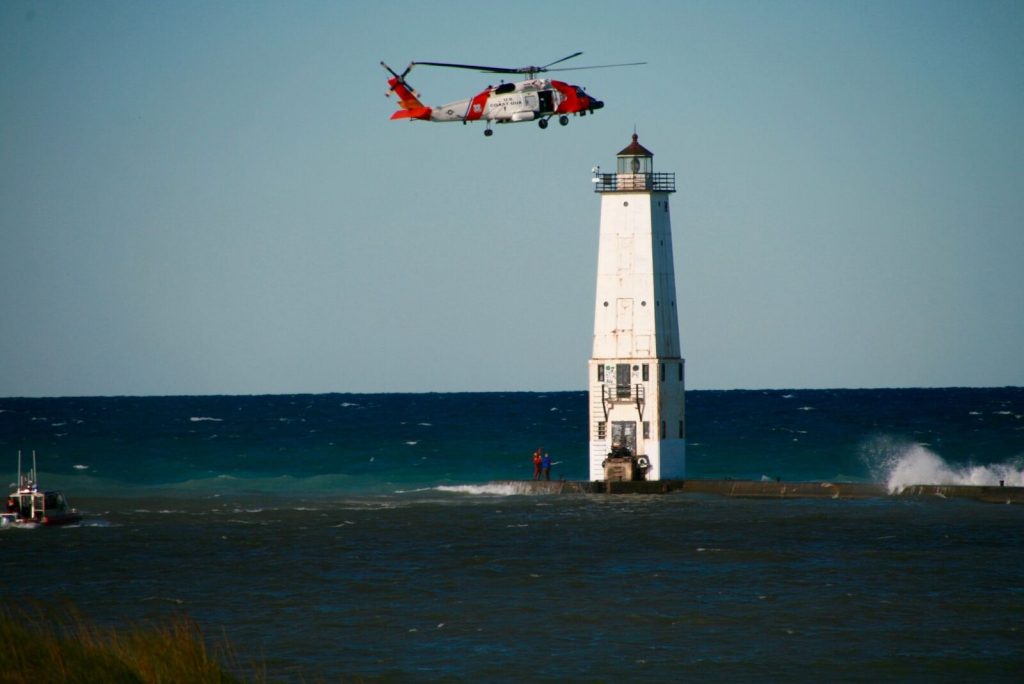 (Photo courtesy of Blair Foote)
When going out on the pierheads and breakwaters, check the weather observations and forecast to keep yourself safe!