By WeatherFlow meteorologist Shea Gibson on 11/22/2020.
This is what cool Canadian northerly air diving down over warmer Atlantic waters looks like. It is called "horizonal convective rolling" or "cloud streeting" where cool, condensed air sinks over a more buoyant, warm and moist environment that is capped at the surface. The thermal lifting process then helps to create this pattern.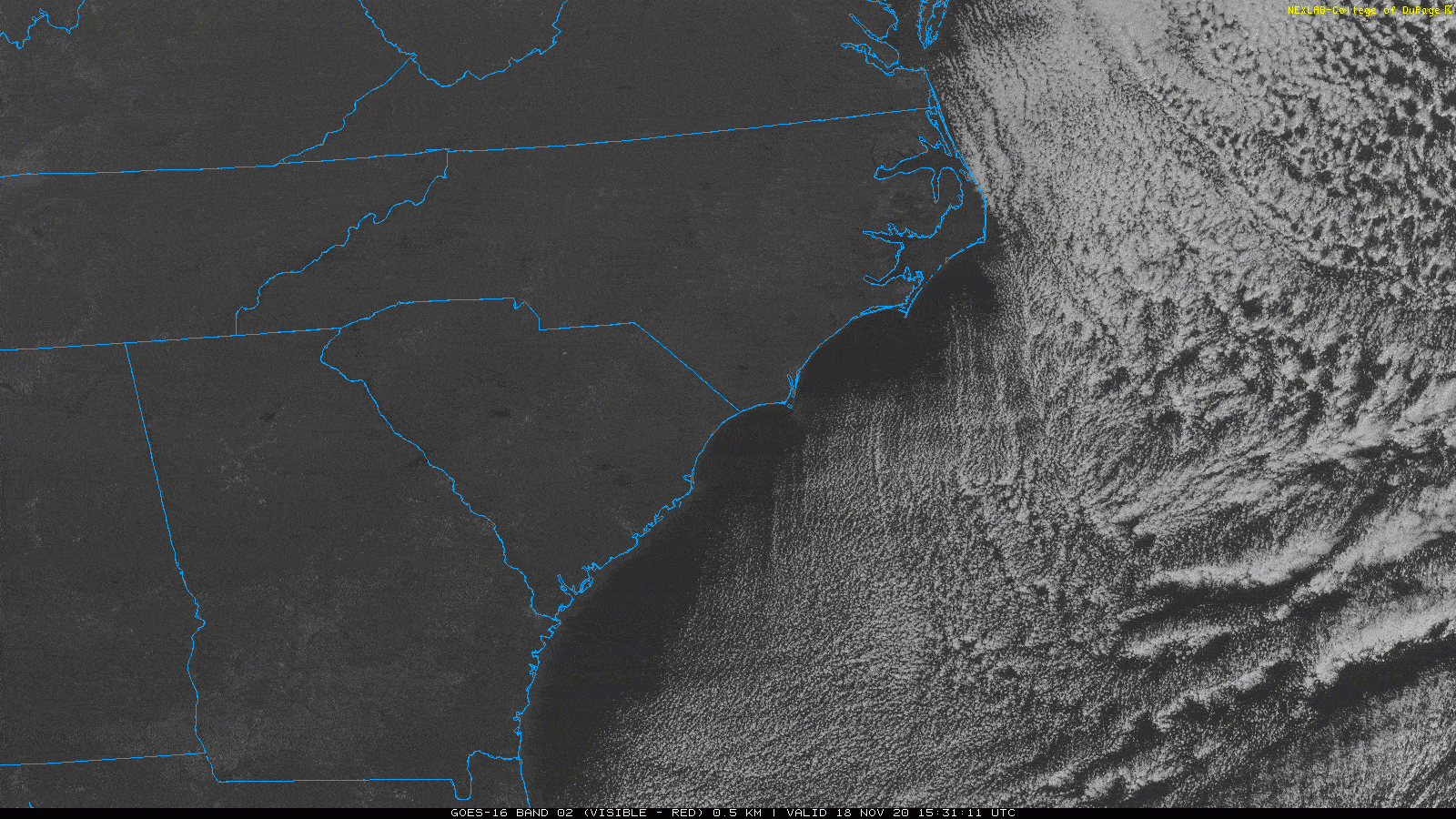 As we are in the wind forecasting business, you may ask "how does this affect surface winds"?  The answer come in two parts:
1. This is usually occurring with a moderate to strong N/NE/ENE flow along the east coast of the US. The pressure gradient of the cooler air diving down over warmer waters is increased, thus stronger winds occur especially with an abundance of sunshine along the coastal areas where this happens.
2. Although these cloud streets generally tend to stay over the water, they can thicken and bank into the coast at times, killing off the sunshine and weakening the gradient. We can also see short waves (small areas of low pressure) develop where instability creates a kink in the atmosphere. In this case, winds can be completely diminished if this short wave is close enough to the coast with an actual directions change. See my blog about this here: https://blog.weatherflow.com/what-is-a-short-wave-and-how-can-it-affect-winds and here as well: https://blog.weatherflow.com/ene-wedge-upset-by-yet-another-short-wave/
The more you know!
Until next time, stay safe out there!
Cheers,
Shea Gibson
WeatherFlow Meteorologist
SE Region/ East Coast /Tropics
Twitter: @WeatherFlowCHAS
Sources: College of DuPage: https://www.cod.edu/