By WeatherFlow meteorologist Shea Gibson
Every year during the warm season starting about now, we see Bermuda High pressures occasionally flatten out over the Atlantic. In turn, it places its ridge axis point along the SE Region and sometimes the mid Atlantic states. Weaker winds, or what we call "doldrums" exist near and just along the axis. As we get into the summer and Bermuda High's become more robust, this axis usually falls south over northern Florida and allows moderate to strong SSW/SW Sea Breezing up the coastline.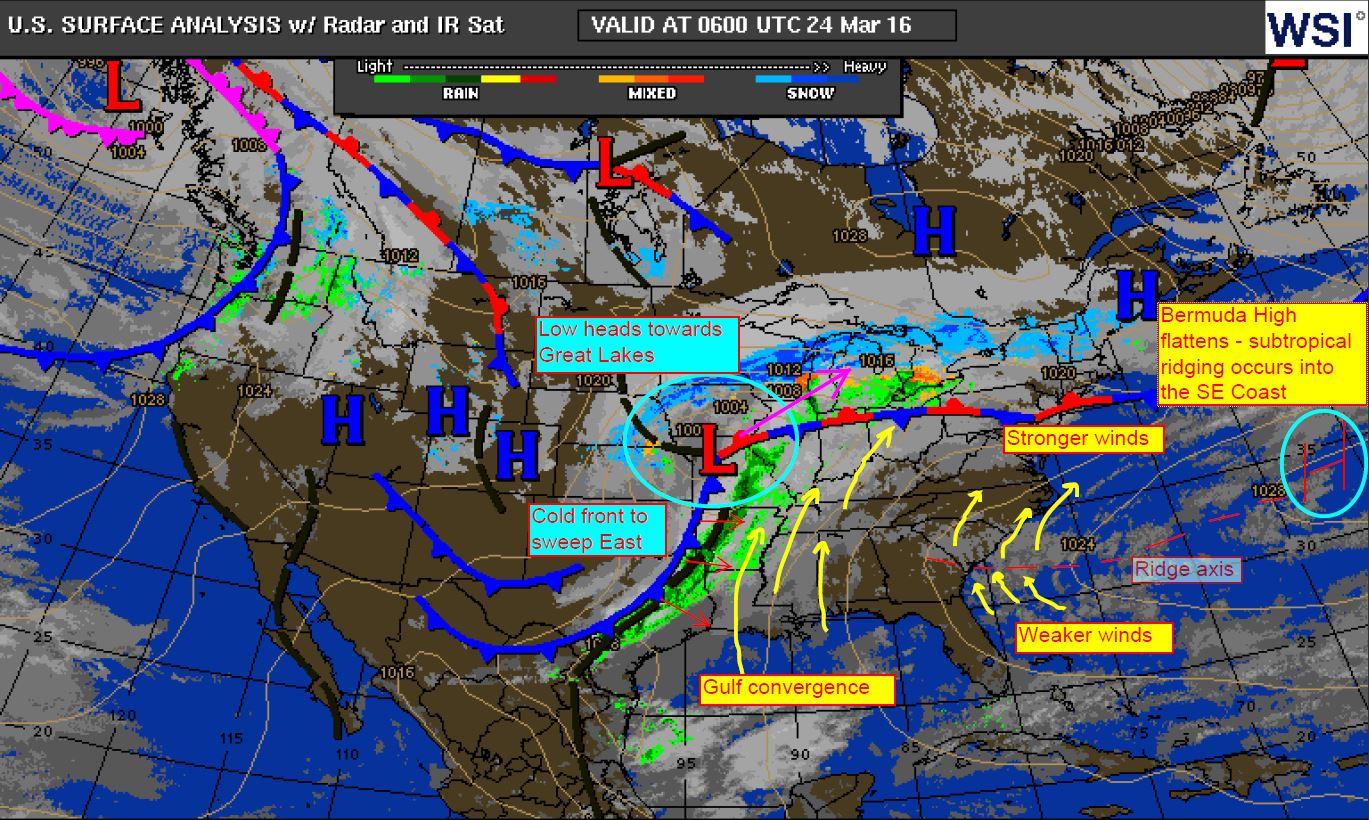 Full detail about the subtropical ridge here in a blog I made in 2014 that explains the pattern: https://blog.weatherflow.com/subtropical-ridging-effects-in-the-se-region/
At times, the axis areas become primed for cumuliform (fair weather) clouding, which also promotes water spouting. Some of the surface sensitive convective cells that occasionally develop and head onshore or sideshore will meet offshore land breezes and spin up these truncated helixes (many times very thin spouts that start at the eater surface and work their way up to the cloud base. Typically these happen when Sea Surface temps are in the 80's…and usually occur in the morning hours just after sunrise during heating. Here's a blog on water spouting off the Charleston coast:  https://blog.weatherflow.com/south-carolina-spout-activity/
Picture by Captain Fritz VonKolnitz of Charleston, SC from Sept 9, 2015.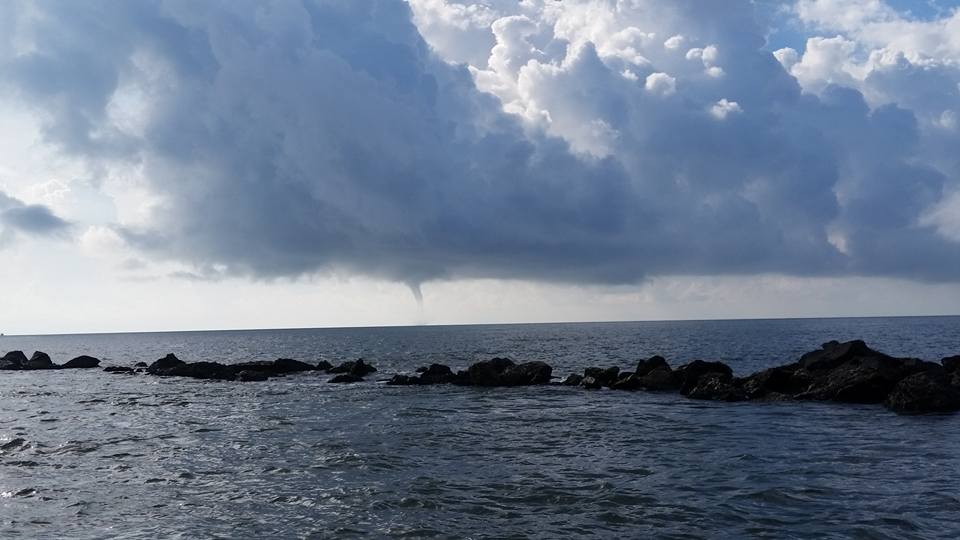 Today marks the first subtropical ridging event for 2016. With a cold front on the way tomorrow, it only looks to last a day; however, these doldrums can last a week or longer at times when the High does not move or is not forced out by west-to-east frontal activity.
Cheers!
Shea Gibson
WeatherFlow Meteorologist
SE Region/ East Coast
Twitter: @WeatherFlowCHAS
---