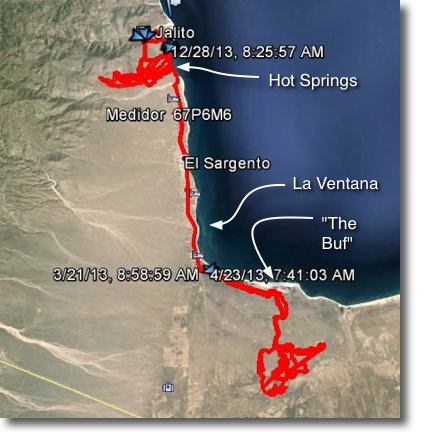 Home  | Human Forecasts | FAST forecast | La Ventana vs. Los Barriles | Model forecasts | Road Rules |  Driving Down | Baja wind | Windy sites | Food & Water | Camping| Resorts | Money, insurance, pets | Hurricane Diary | Zoom Baja Maps | Windless days | East Cape driving maps | Wireless & Internet | Fish/Surf | Baja photos | Support local businesses

There are two major areas of mountain single wide bike trails  in the La Ventana and El Sargento area. The map to the right shows the two areas where these trails are concentrated. The flatter less difficult trails are in the area south of the Bufodora or "The Bof" where the blow holes are located southeast of the La Ventana campground.
The more technical and more scenic trails are located about 1 mile north of El Sargento past the big arroyo in the area west of the Hot Springs.
El Sargento hot springs bike trails.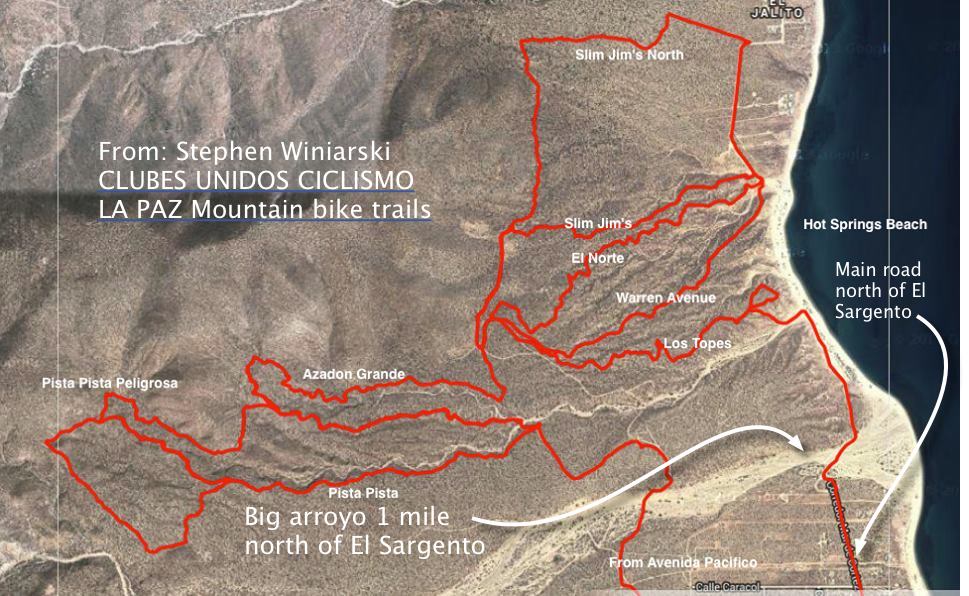 Bufodora area bike trails southeast of La Ventana