…by WeatherFlow meteorologist Shea Gibson.
Friday, October 3 we had an approaching strong cold front from the west. Most everything lined up very similar to last year's November 1, 2013 frontal approach; however, it appears that this year started earlier with marine layering. Sea Surface Temps were at 74°-75° in Charleston, SC. SE North Carolina was slightly cooler in pockets with some tucked away warm spots along in between the outer capes…. and higher into the upper 70's down through GA.
2013 Marine Layering: https://blog.weatherflow.com/1st-marine-layering-event-affects-se-region/
Here are the progressive surface maps of the front, in which the pre-frontal build advanced ahead and gained momentum as it made the connection with the Gulf of Mexico.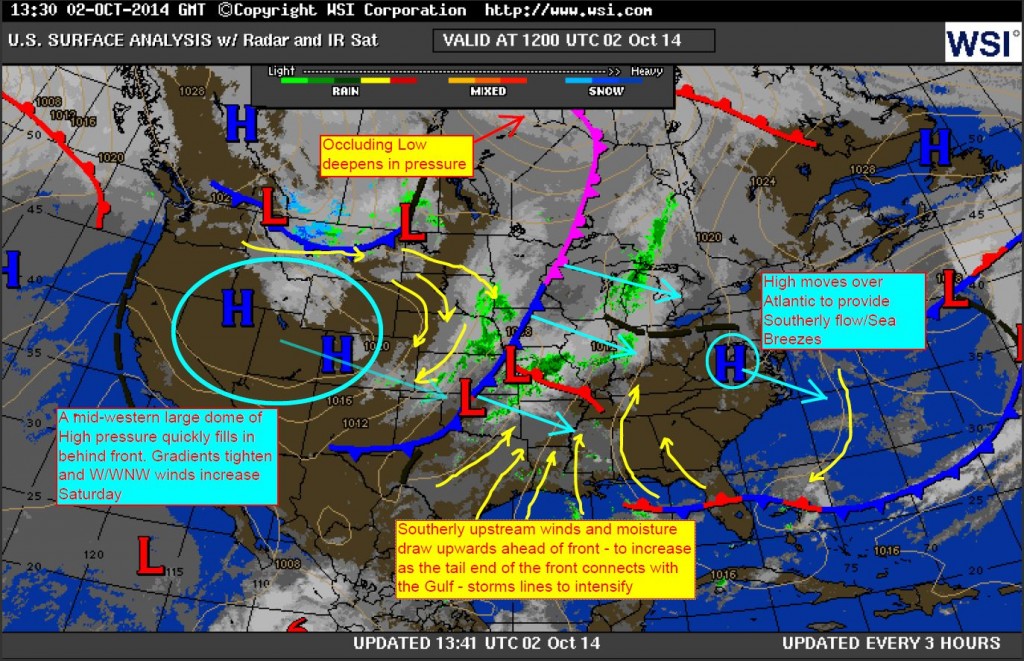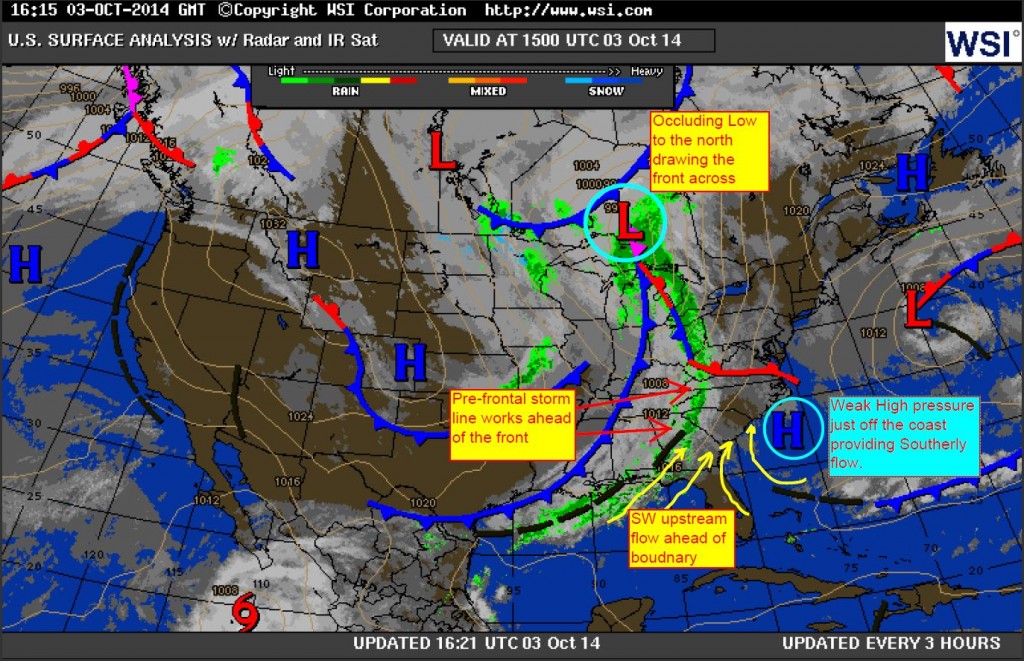 The front fizzled out as it approached the Charleston Area and northwards. Radar showed impressive readings lining up across Georgia and heading to the NE. The cooler more stable shelf waters of SC and SENC provided a stable air layer and most convection never made it past the immediate beaches until later. There was an area of clearing behind the first storm line that did register some stronger SW winds… a "Wake Low" perhaps?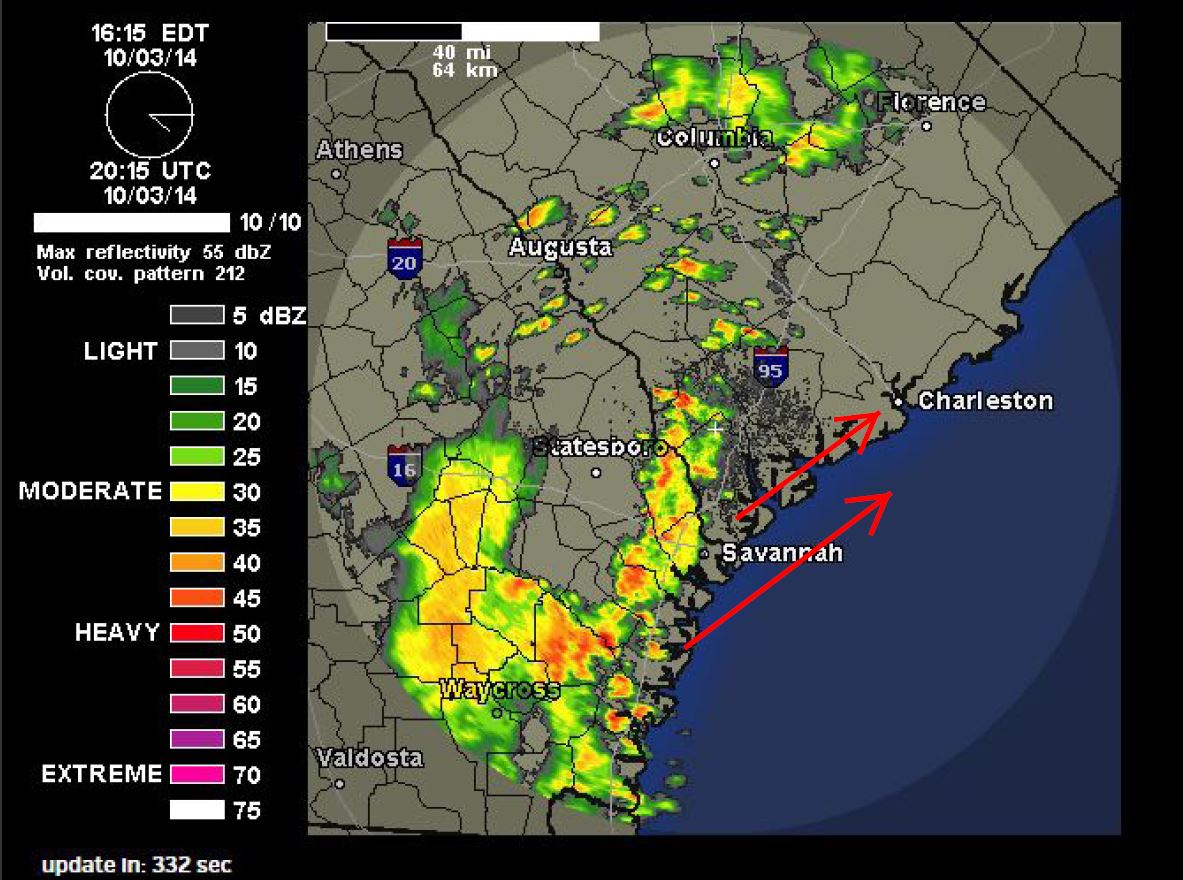 Here you can see how the convection and energy fizzled out just north of Savannah, GA and further up the coast as it approached the cooler waters.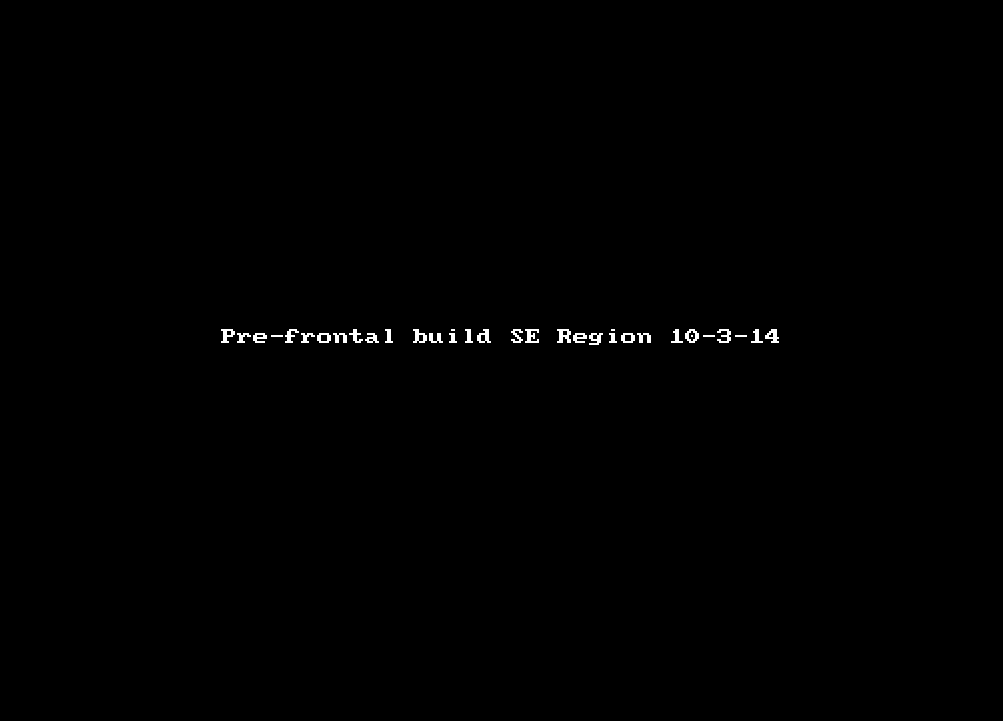 Here is the forecast for SC, where I did put in a small note about marine layering possibly having its effects.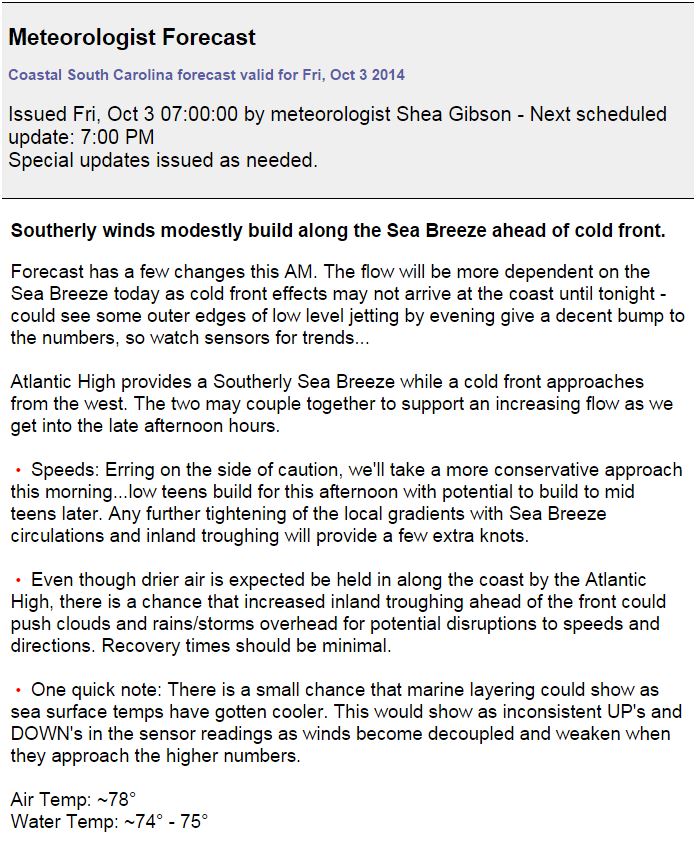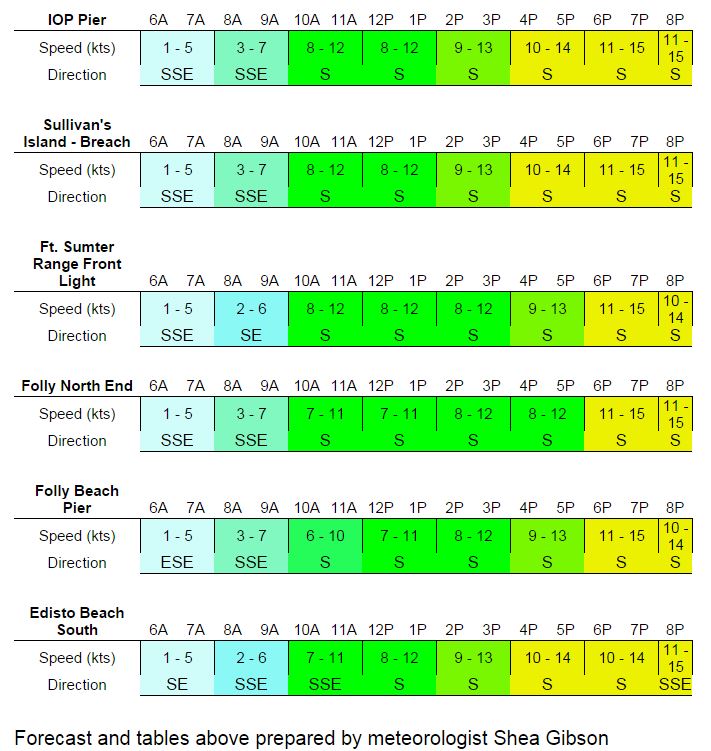 Earlier in the day, skies were relatively cloudy with a few spotty showers, but cleared out as Atlantic High dried things out along the coast. Winds from Folly Beach, SC and a local area map to show where the higher winds actually were occurring inland – symptomatic of decoupling issues along the beaches. Sea Breeze front likely drifted inland to initiate tightening of gradients at those spots over warmer land masses and upriver.
First signs at Folly Beach Pier with building winds peaking along the initial Sea Breezes circs..then having a hard time getting past 10kts after that until later as nocturnal jetting took place ahead of frontal boundary. Water temps were between 74°- 75°. Just enough to cause poor surface mixing.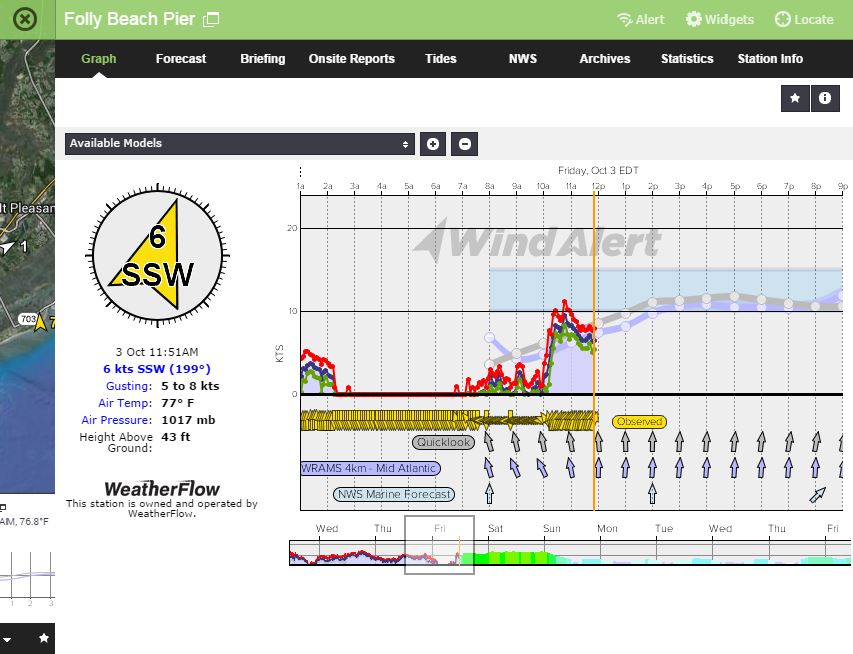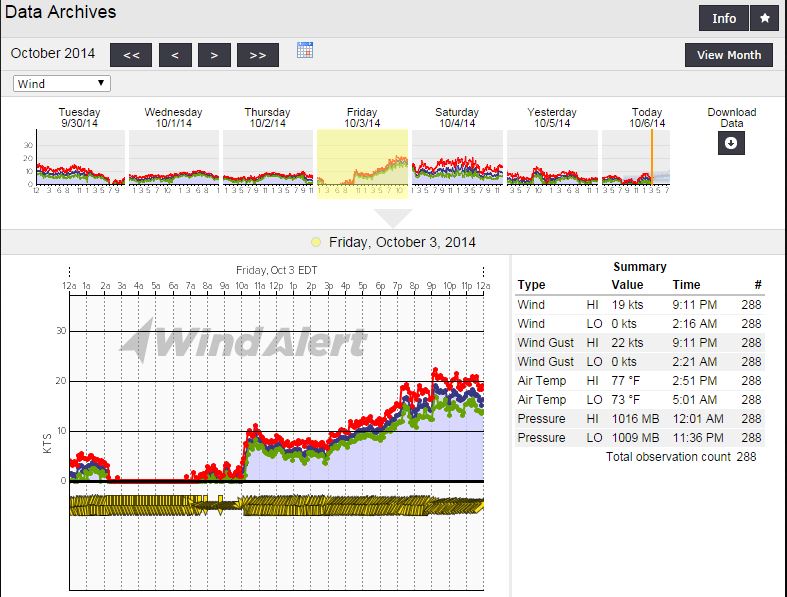 Local area map during elevations inland around 4:30PM: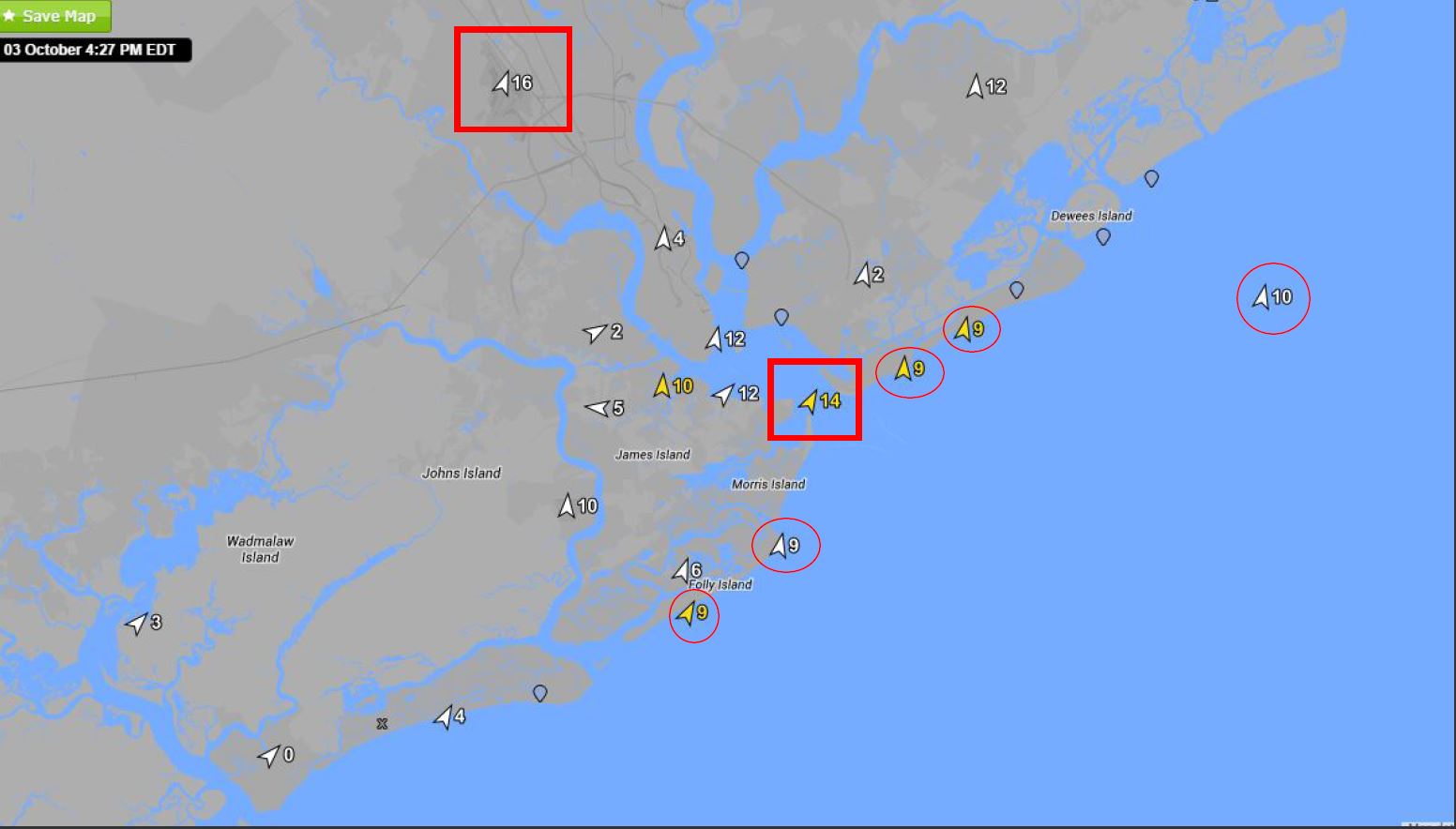 Wind readings from GA were a bit higher over warmer water. Jekyll Island got a slightly higher overall afternoon build with warmer waters by a few degrees around 78° – 80° and an earlier frontal passage :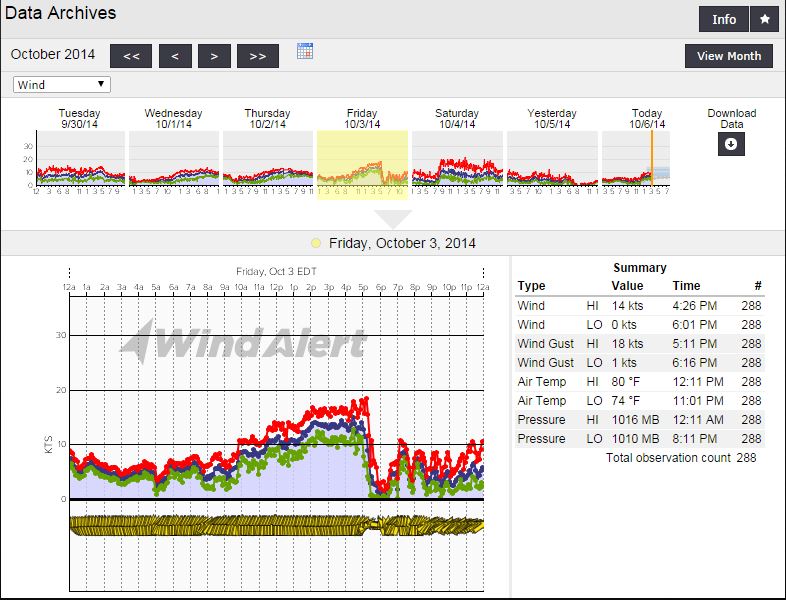 Tybee Island – water temps a bit lower around 76°- 77°: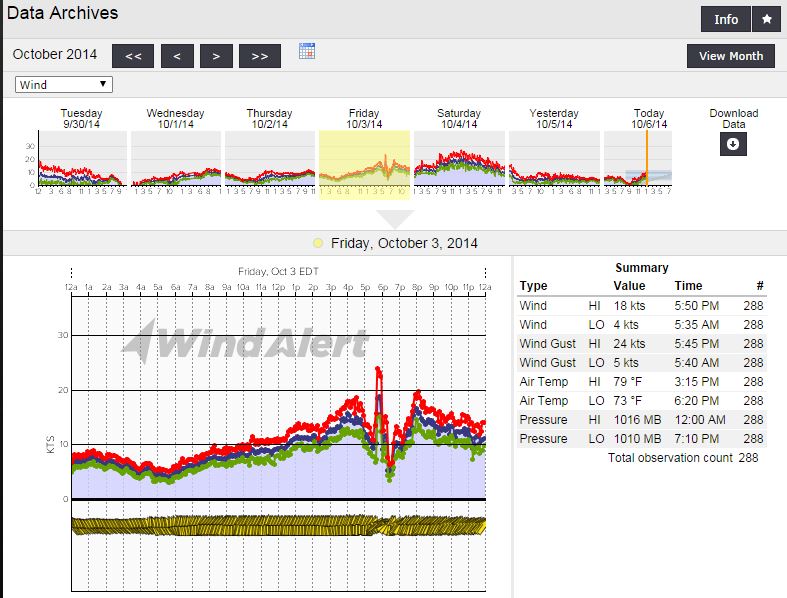 And finally SE North Carolina where the pre-frontal build was also staved off by cooler waters. This graph is from Oak Island, NC…also used for the Cape Fear coastal area.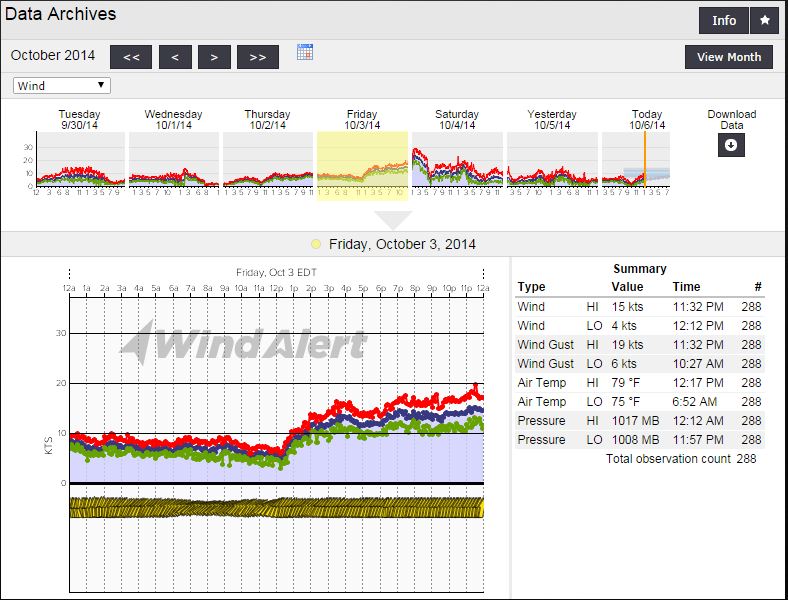 Here are the regional surface obs at 4:30PM where you can see the trend of warmer waters to cooler shelf waters showing to lower speeds.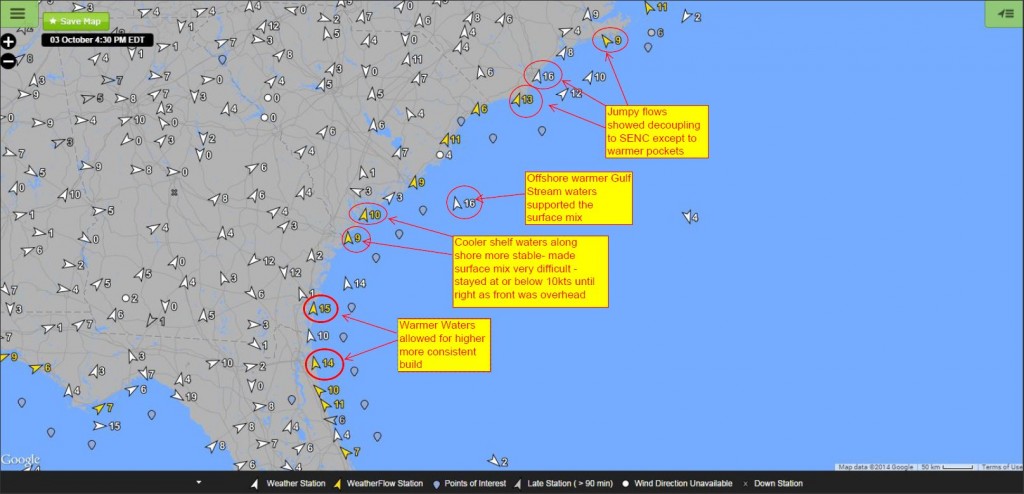 This will be something to watch for until water temps rise back up in the spring – and the point here is to exact when marine layering will happen. So far, the evidence points to SST's (sea surface temps) being between lower 70's and upper 60's. Dewpoints, air temperatures and water temperatures all factor in together – and we have seen some of the strong frontal systems have a healthy low level jet mix down under the right conditions. As as side note…we did see at least 2 or 3 Wake Lows help produce elevated SW winds behind the initial storm lines last winter/early spring, so those are always possible where areas clear and the boundary has not fully arrived yet heading into High pressure. I'm not fully convinced that happened in this situation over southern SC, but it is yet another one of those tricky things to look for.
~ Shea Gibson