Yesterday saw a sudden appearance of an eddy around 8 AM west of Bodega. You can see that happening in yesterday's blog.
Todays blog's first image shows the eddy from its near dawn birth to its death near nightfall. This blog concentrates on how that eddy jacked up the winds at Treasure Island and Berkeley as it was dying.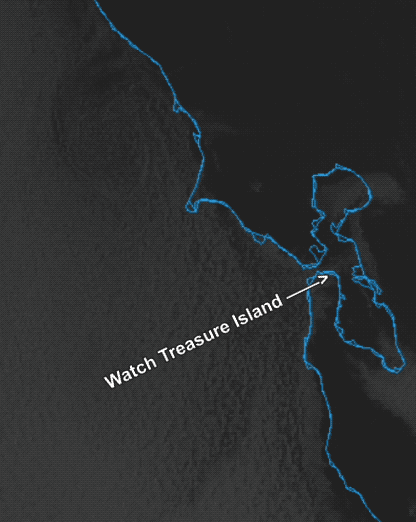 Notice how the eddy drifts southward due to the NW ocean winds so it ends up just west of the Golden Gate. Also, notice how the eddy breaks up in the late afternoon.
This movement caused a dramatic increase in the Treasure Island winds.
As the eddy died west of the Gate its winds turned from SW to WSW which changed their focus from the north tower to Pt. Isabel corridor to more the mid Golden Gate to Treasure Island to Berkeley corridor. This acted to enhance the Treasure Island winds.
You could see this in the wind change in the fog streamer using the Mt. Tam cams as well as in the satellite imagery and wind graphs I have annotated below. Notice the distinct streamer of fog and wind from the Golden Gate hitting the north end of Treasure Island and zooming towards Berkeley.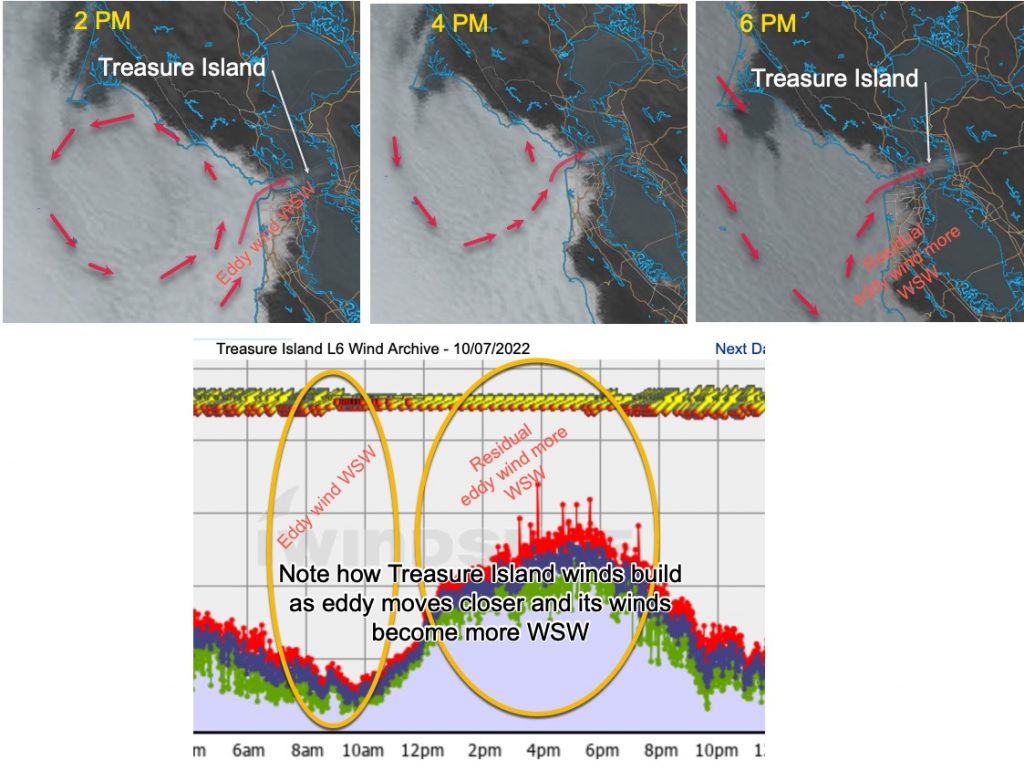 With current models and data there is really no way to forecast this Treasure Island wind boost several hours in advance. But anytime I mention an eddy in the forecast go to a web page that shows the satellite imagery for San Francisco and watch the movement of the eddy. That way you will have your own likely forecast just before you make the drive.