by Mike Godsey, mikeATiwindsurf.com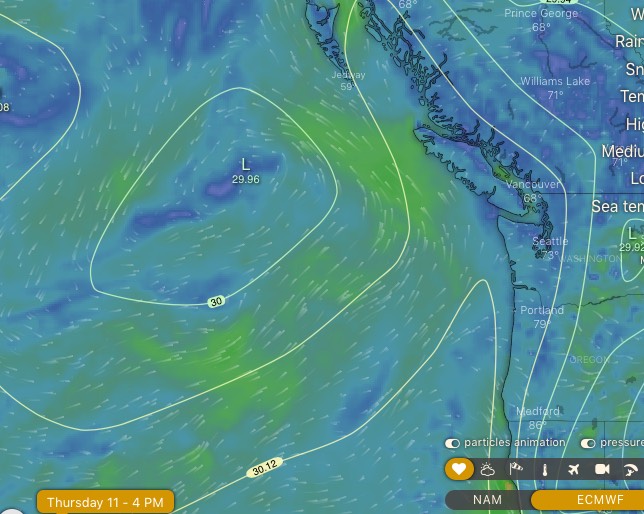 In Part 1 of this blog, Blame in on the kid I wrote about how unusual this season has been due in part to an El Nino pattern.
And for the west coast, El Nino means an unusually southerly storm track.
That blog left off talking about an 1000 mile wide winter type storm and cold front that was poised to stall off the coast of the Pacific Northwest.
Part 2 covers what this low pressure has done to our winds the last few days focusing on today July 11, 2019.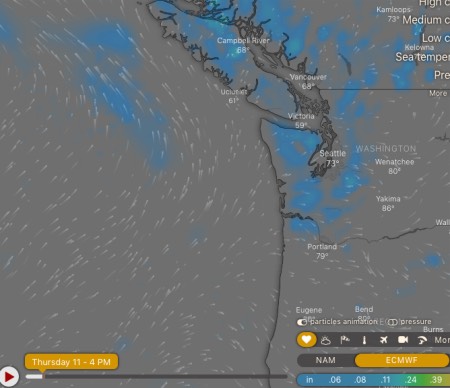 This first image shows that the low pressure is now centered NW of the Gorge and due west of the Canadian border.
You can also see the isobars of a ridge from the North Pacific High over the Gorge. As you know this means westerly winds for the corridor.
However, there are a  few more players poised to spoil those west winds.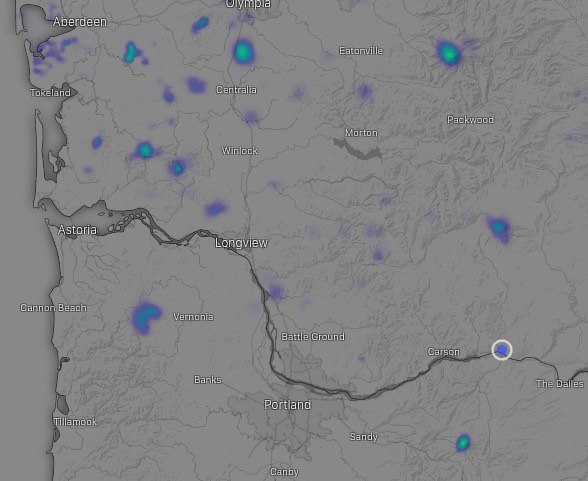 This next image shows the modeled rainfall for today as depicted by the ECMWF.
And radar imagery confirms that we had spotty rain in the Pacific Northwest much of the day.
Combine all of this together and you have a pattern of
unstable air
a disrupted marine layer
winds that easily lift from the surface
This is a recipe for UP AND DOWN winds.
The animation below is a composite of satellite imagery, sky photos, profiler imagery and winds graphs focusing on 3 PM today at the Hatchery.