See Info-image at bottom if you are in a rush
It was a sad day for a farmer near Stone Hedge near The Wall launch site in the eastern Columbia River Gorge. But the smoke from the fire created a natural experiment that helped confirm the changes in the Gorge wind flow that have impacted several launch sites.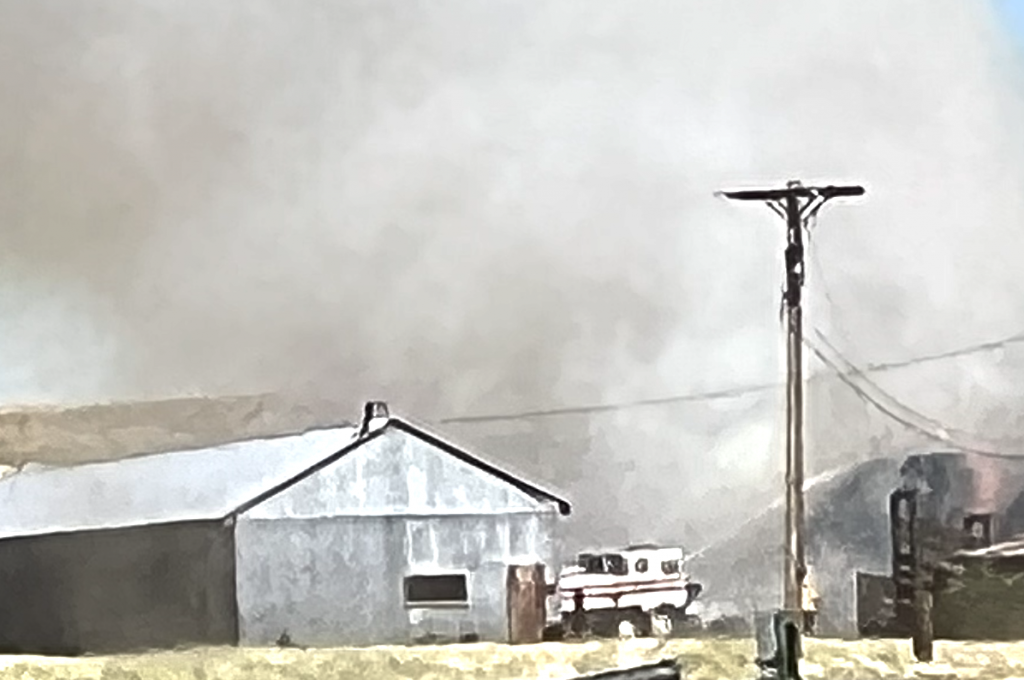 In the last decade launch sites like Roosevelt and The Wall that are in locations where the river course is more to the SW have had many days with very strong winds on the Oregon side of the of the river and much lighter and UP and Down winds on the WA side.
This has made it harder to use the WA side launches. Additionally the swell zone has become smaller and the size often smaller than in the past.
I first suggested the cause of this issue in an earlier blog titled "THE WALL: WIND DIRECTION AND 2 VENTURI'S…"
The basic hypothesis was that while the nearby sensors located on the Oregon side are reporting strong SW-
WSW wind in recent years there was a growing tendency for most of that wind to not fill into the Washington side were the launch sites are located. Driving around every road near these these launch sites I found that W to WNW winds from the Washington side seemed to be blowing the SW wind away from the WA side.
So often people would make the long drive after seeing winds in the upper 20's to 30's only to have long periods where the winds was unreliable on the WA. side. Sometimes this issue would go away later in the afternoon especially when the winds were extremely strong.
This new pattern is very different from the winds at The Wall when I made this video "Just another day in the Wall"
The Info-image below from is yesterday, July 17 taken around 4 PM. You may have to zoom to read all the details.The imagery uses the smoke from the fire to offer more confirmation of the hypothesis.
Follow the numbered steps to see my reasoning.
Notice that April Vogt, one of our Gorge forecasters, nailed the forecast and WNW effect (at least for the 4 PM winds I witnessed.) I would suspect that Rufus on the Oregon side had better winds.
Note that I was only at the Wall for about 30 minutes so I don't have any idea if the winds were better on the WA side earlier or later.